Argan Oil Direct Members eBooks Archive
---
A Natural Approach to Arthritis Treatments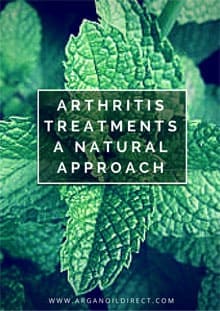 DOWNLOAD
Natural Treatments for Arthritis –UPDATED 48 36 pages – 4.2mb
---
This Free eBook about natural Arthritis treatments was originally supposed to be an article on this site.
However, we had so much information sent to us by customers over the years that it just grew too big too include on our Argan Oil website.
So we made it into a 46 page ( and counting ) eBook – which will be updated with more information in the near future.
The eBook contains:
– 6 Recipes… Continue reading →
Free eBook Downloads - Natural Health Cosmetics News - Special Offers