Argan Oil for Hair
Argan Oil is infused with a rich blend of nutrients that naturally protect and repair hair.
It is a luxurious treatment that adds softness and shine to the most tired or damaged hair.
Pure Argan Oil helps to condition both hair and scalp to support new hair growth and reduce breakage. It is fast acting, effective and easy to apply.
Best of all it is an Organic, Vegan and Fair Trade product that is suitable for all hair types.
On this Page
Buy Pure Unscented Argan Oil for Hair ►︎
&nbsp

Why Argan Oil is so Good for Your Hair
You may have noticed how all the big name brands are advertising that they add Argan Oil to their hair products.
Argan Oil contains Omega Fatty Acids, Vitamin E, Plant Sterols and many nutrients that are essential for healthy hair.
These keep the scalp in good condition which means healthier hair follicles for stronger hair and more growth.
The most popular reasons for using Argan Oil for hair include:
helps to prevent tangling after washing
smooths the cuticle to combat frizz
boosts suppleness and elasticity
adds extra radiance and shine – before or after blow-drying
Helps combat heat damage during styling
&nbsp
The Effects of Argan Oil on Hair
High Gloss, Frizz Control, Heat Protection Finishing & Styling
Argan Oil is also used in top salons as a finishing and heat protective product.
A little oil is used after lightly drying the hair. Work a few drops at a time throughout the hair and comb through.
Then continue styling with hot air dryers or straightening tongs.
Applying heat with your dryer or straightener helps the oil soften the hair allow it to penetrate better.
This builds a natural shine and helps protect hair from heat damage.
Stronger Hair Growth
A group of 86 subjects who were given a blend of essential oils in a mix of carrier oils to apply to the scalp once a day.
The test lasted 6 months after which 44% of the test subjects had clear hair regrowth.
With Argan Oil as the carrier you can easily create a growth stimulating serum at home.
Natural Oil Hair Growth Recipe ►︎
How to Use Argan Oil for Hair
Top stylists recommend a monthly deep oil hair treatment.
If you have never used oil therapy for hair put aside 40 minutes to complete the treatment and relax.
Do as the women of Morocco do and make it an enjoyable ritual.
For a deep conditioning hair mask:
1 massage or comb the oil into your hair.
2 Massage the oils into your scalp.
3 Pay extra attention to any damaged areas by using applying extra oil.
Don't worry if your hair looks heavy and oily at this stage.
Work the oil in and leave it to work its magic.
After applying the oil serum you may want to put on a plastic shower cap. This helps to keep in the heat and oil off the towel.
Wrap your hair in a hot towel and leave for 30+ minutes. If possible change the towels as they cool to keep your hair as warm as possible.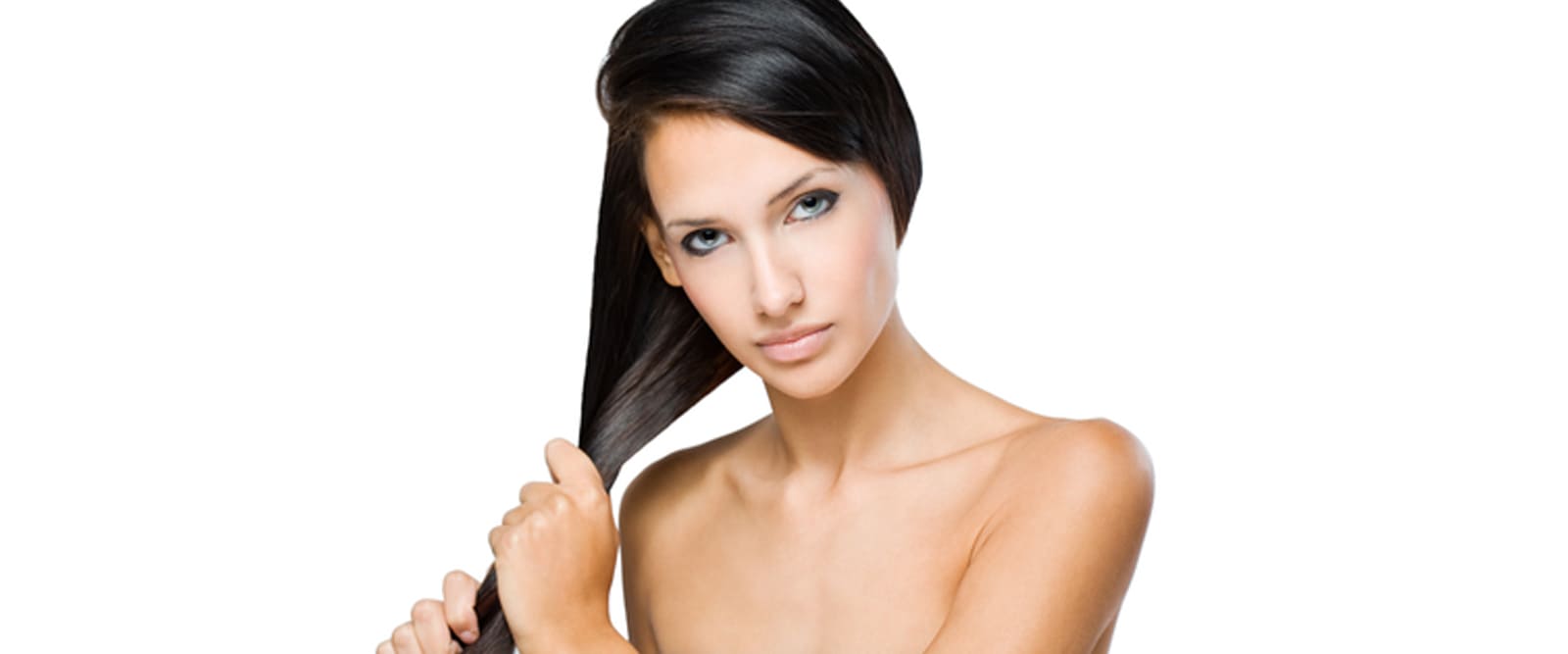 Finally lightly shampoo your hair to remove any excess oil.
How much Argan Oil is used for Hair Treatments
A little Argan Oil goes a long way.
How much oil you need depends on how fine and how long your hair is and the treatment are making.
Very little oil is needed for regular conditioning, high gloss finishing.
For deep repair and conditioning treatments to rescue damaged hair a lot more oil will be used.
Hair oil treatments are applied to both hair and scalp.
Target damaged areas with excess frizz, burnt hair or split-ends by massaging in a little extra oil.
As Argan Oil fans Kim Kardashian, Madonna, Katy Perry, Angelina Jolie, Jennifer Aniston, Kylie Minogue and others will tell you..Pure Argan Oil is the secret to restoring naturally healthy hair.
How to Do Oil Treatments for Hair ►︎
Do I need to use a Special Shampoo?
Avoid shampoo loaded with chemicals and "vitamins" for hair.
Use a cleansing shampoo to gently clean the hair and scalp and remove excess oil.
How Often Should I do an Oil Hair Treatment?
For naturally stronger, fuller, healthier hair make a deep conditioning treatment once a week.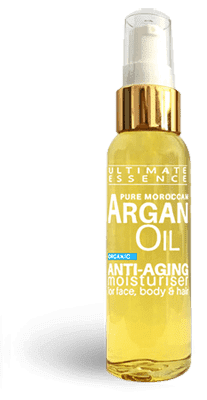 Pure Argan Oil - 65ml
Pure Organic Argan Oil double filtered. An Argan Oil with almost no Argan nut smell. The best choice for skin care & hair.
● 100% Pure Oil
● Certified Organic
● In Stock
● Free Delivery
● Quality Guarantee

Was $20.83 Now $19.23
Free Worldwide Delivery
The Best Type of Argan Oil for Hair
There are two main grades of genuine,pure Argan Oil which can be used for hair care.
Both grades of oil are extra virgin, cold-pressed, organic oils pressed from Argan nut kernels.
Our Naturally Scented Argan Oil has been filtered once and retains the natural Argan nut scent.
Our other grade of cosmetic Argan Oil is double-filtered to remove all sediments and lower the water content.
Double-filtered Argan Oil has virtually no Argan nut scent which is why it is recommend for hair treatments.