The Secret to Naturally Healthy Hair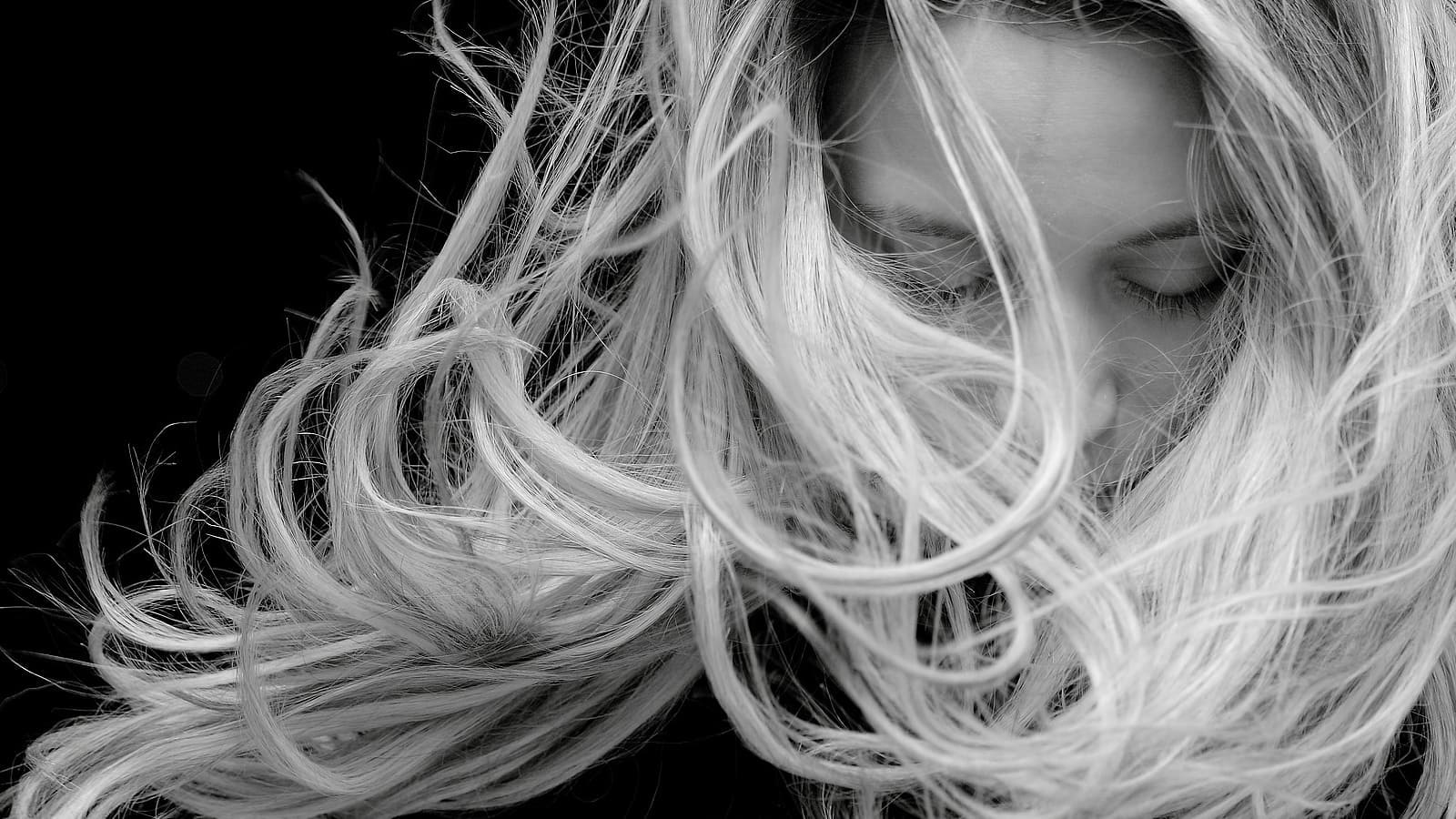 For in-depth articles about Argan Oil for hairplease click on the images below to read articles on our main web site at www.arganoildirect.com.

Powerful detergents shampoo formulas, hair dye, straighteners, hot-air dryers, and hot curling irons all strip the hair of the healthy oils that protect the hair. Combine this with exposure to strong sun, air-conditioning and overheated office environments and its not surprising that hair can become dry and lifeless and look unhealthy.
Modern hair shampoos and conditioners do little to help. Big-name shampoos are a powerful chemical concoctions containing strong de-greaseants that strip the oils within your hair and scalp upsetting the natural balance.
Worse still the powerful de-greaseants can contribute to dry and flaky skin on the scalp and dandruff. We then are told to apply synthetic wax like chemicals to make our hair look natural again! These conditioners simply coat the hair with waxy chemicals to replace the lost oils.
Many conditioners and shampoos labelled "natural" often contain a long list of chemicals many of which have potential side effects.
The Natural Alternative - Hot Oil Hair Repair and Conditioning
Hot oil treatments have been traditionally used to restore moisture to dry hair and to protect the scalp and hair shaft. Exotic essential oils have long been used by natives people who have found no need to add additional chemicals to these natural hair conditioners.
Hair professionals have been researching new and better hair therapies for many years and the hotoil hair treatment is now a required hair therapy that is offered by all of the top hair salons.
There are many oils that all have qualities to condition your hair and scalp. But, above all others three stand out as exceptionally effective to revive tired hair, give volume and shine and even cure difficult dry scalp conditions. Each has its only special property to revive and nourish your hair. But when combined an Alchemy occurs.
Hair Magick
Hair Magick is a chemical-free blend of Pure Organic Oils: Argan, JoJoba and Polynesian Oil. These are the most powerful, effective, natural organic oils known, for the repair and enrichment of your hair.
With frizzy or damaged hair, the hair strand may become split. When the oil is applied the outer hair sheath is nourished and the cells flatten. The hair strand is immediately nourished providing hydration and elasticity. With the repair of the outer sheath, hair strands lie flat and combine with other strands to help reduce frizziness , increase volume and shine.
Natural Oils to Repair and Condition Hair

Argan Oil has long been used in Morocco as a natural treatment for hair to combat the effects of the fierce sun can. The oil is high in Omega 3 and Omega 9 unsaturated fatty acids as well as vitamin E and helps to condition the hair down to the roots. Cosmetic Argan Oil is used which is also an excellent natural moisturiser. So, at the same time as revitalising your hair you are also improving the condition of the scalp which is of course essential to maintain the healthy growth and condition of your hair.
Jojoba oil is made from a small shrub that grows in the southwestern United States. The wax esters in jojoba oil are very similar to the natural oil, sebum, produced by your skin. This means that the oil helps retain moisture just as your natural skin and scalp oil do. As jojoba oil is closest to matching our regular scalp oils it is also of help in treating dry, flaky scalp conditions.
Jojoba Oil is also reported to help with nail growth growing preventing splitting and peeling of the nails. This may be an beneficial side-effect which will happen automatically as you massage these essential oils into your hair with your fingers.
Jojoba oil conditions and softens the hair shaft by accumulating around the roots and coating the hair so that it avoids becoming dry or brittle. What makes this ingredient so beneficial to hair care is that while it conditions the hair, it also removes any build-up produced by excess sebum in the scalp. In other words, it moisturises the hair without weighing it down.
Tahitian Oil
Tahitian Oil is one of the rarest and most expensive essential oils in the world.
Tahitian Oil is a fantastic exotic oils that gives shine and volume to hair. It has been used by Polynesian women for more than 2,000 years as a beauty remedy for hair. The sheathing proprieties of this oil are illustrated by the famously sumptuous hair of Polynesian women.
Tahitian Oil is included in Hair Magick for its power for add a deep shine and thicken the hair. It is also reported to reduce breakage by up to 96% after just one use.
Like Argan Oil the process to make it is long and labour intensive. In the early morning, the buds of the Tiare flowers are hand-picked then wrapped in tiare leaves. The pistils are removed from the fresh flowers and the petals are soaked in refined coconut oil for a minimum of 15 days. This process allows the flowers to release their fragrance and their components into the oil and thus trigger the fabulous alchemy which results in the unparalleled scent.
How to use Oil for Hair Treatment?
There are a number of suggested ways in which to do a hot oil treatment and it may require a little experimentation to find out which method and how much oil suits your hair type best. Depending on your hair type it may be enough to simply clean your hair, put a few drops of the oil in the palms of your hand, rub them together, to warm the oil, then just work the oil through your hair.
How Often Should I do a Treatment?
It is generally recommended to treat your hair once a week.
How Much Oil Do I Need to Use?
For short fine hair as little as half a teaspoon could be sufficient. For longer hair 1 to 2 teaspoons. A little oil does go a long way so when applying the oil try to judge the least amount required to avoid overloading the hair.
Do I need to use a Special Shampoo to Wash My Hair With?
When washing your hair for a hot-oil hair treatment try to use an old-fashioned simple cleansing shampoo to avoid overloading the hair with chemical waxes and complexes.
Avoid a shampoo loaded with chemical treatments and vitamins - these are mostly the TV advertised o
A Simple Hot-Oil Hair Treatment
Hot-Oil Treatment Method 1: Wash your hair with a mild and simple cleansing shampoo. Heat a little Hair Magick Oil blend and massage the oil through your hair using your fingers working all the way down to the root. If you have a dry scalp condition, or even if not for that matter, you can also massage some of the oil in your scalp to condition the skin.
Next wrap you hair in a hot towel and leave for 15 minutes.
You can also put a shower cap over your hair before wrapping your head with the hot towel. This can improve the process of absorbing the oil.
Hot-Oil Treatment Method 2:
Heat the oil until it is comfortably warm. Apply it to the dry ends of your hair first, and then work it throughout your hair. If your problem is your scalp, work it into your scalp first and then along the length of your hair.
Next wrap you hair in a hot towel and leave for 15 minutes.
Again, you may also put on a shower cap before wrapping with the towel to improve the process of absorbing the oil.
Finally, shampoo you hair as normal and rinse thoroughly.

Hot-Oil Treatment Method 3:
While showering, start by cleansing your hair with a mild shampoo. Next warm the oil in your hands and work through your hair. Continue to shower letting the hot water melt and blend the oil into your hair.
Refining Your Hot-Oil Treatment
Once the treatment has been completed you can dry and style your hair as normal. If, after drying your hair, you feel that it is excessively heavy or oily then just lightly rinse with a little shampoo to remove the excess oil and adjust the amount of oil, or method of application, the next time.
Making Your Own Hair Treatments
Hot Oil Formulas
To a tablespoon of Hair Magick add 10 drops of your chosen essential oil, warm the oil as usual, and apply.
You can use fragrant oils such as lavender, cedar, bergamot, geranium, sandalwood, or rose.
Other essential oils that have interesting properties are tea tree, mint, rosemary and sunflower families. These have antimicrobial and antioxidant qualities that may be if use for flaky dandruff like conditions.
Herbal Rinses
There are many herbs that make excellent hair rinses chamomile tea or green tea or red-sage ( reputed to delay the greying of hair!). They could be used as a rinse before or after your hot-oil treatment or you can try mixing about a tablespoon of Hair Magick with a cup-full of herbal infusion and warm the mixture. Stir the mixture rapidly to disperse the oil through the tea. Pour the mixture through your hair 2 or 3 times collecting the run-off solution to reuse as you go.
Wrap your hair in a hot towel for 15 minutes,with or without wearing a shower cap and then shampoo as usual with a mild natural shampoo.
Learn more about Argan Oil by clicking on the images below to read our detailed articles on our main web site at www.arganoildirect.com.