Top Anti Aging Foods for Younger Skin
Foods are the most effective way to slow skin aging.
They combat skin from aging by:
Some Skin Aging Foods to Avoid
First lets quickly look at some food groups to avoid.
They will actively promote skin aging.
This may not be a problem in small amounts.
However, if your diet contains a lot of these items you may want to rethink it!

Old or reused Fats and Oils
Fried Foods
Trans fatty acids rich food – e.g. Margarines – partially & fully hydrogenated oils.
Cooked Red Fatty Meats and Preserved Meats
Alcohol
Coffee
Chlorinated Water
Skin Hydration
At birth you are about 80 percent water.
But, as your skin cells age they can contain less water,
In fact in old age the water content of the body may drop to as little as 50 percent.
Since collagen is mostly water it means that hydrated skin = plumper, softer and younger skin [39].
Phytoceramides
Phytoceramides are often found in skin creams.
In fact, Argan Oil contains high levels of Oleic and linoleic acid – which are ceramides.
This may partly explain the hydrating effect of Argan Oil when applied topically to skin.
It is thought that getting a good supply in your diet may be important for the skin hydration barrier.
Amounts of phytoceramides in a typical diet are quite low but they can be found in:
Eggs
Soy
Wheat Flour
Rice
Sweet Potatoes
Spinach
For an anti aging effect you may want to try using a supplement.
Wheat based ceramide supplements may also prevent melanogenesis where too much dark pigmentation is made leading to excess melatonin in the skin.
This can be helpful for reducing hyper-pigmentation marks, age spots and possibly melasma marks.
[19] [21]
Salt and Skin health
It is true your body is, on average, about 60% water.
But actually it is a saline fluid, which is mixture of salt and water.
The key to a healthy level of hydration is not eating too much salt and making sure to drink enough water.
Common "table salt" is simply Sodium and chloride and an "anti caking agent".
It is Sea Salt that contains a wide spectrum of minerals excellent for your health.
Celtic sea salt is gray / purple. Higher in magnesium than other sea salts and has around 34 trace minerals.
Himalayan sea salt has a pink colour. Rich in iron we up to 84 trace minerals.
You may also want to consider using "Iodised Salt".
Iodine is a trace mineral common in dairy products, seafood, grains, and eggs.
It boosts thyroid function to increase hormones that regulate blood pressure, body temperature, and heart rate. A commonly available brand of iodised salt is Cerebos.
Your metabolism is directly affected by the thyroid. So, particularly as we age, if you are having weight gain issues there may be a connection with low iodine levels. [67]
Good sources of potassium in food include:
Winter Squash
Sweet potato
Potato
White beans
Dried Apricot
Banana
Plant Sterols
These include the main groups Stanols and Sterols.
Plant sterols are important to keep the "epidermal keratinocyte membranes." healthy.
This is important because Keratinocytes form the essential barrier in skin that protects against environmental damage such as UV radiation and water loss. A 12 week study discovered that phytosterols regulate the absorption of cholesterol in the outer layers to keep skin well hydrated. [83]
Sources of Plant Sterols in food include:
Culinary Argan Oil
Sweet potato
Potato White b
Beans
Dried Apricot
Banana
Oxidation and Foods that Protect Cell Aging by Free Radicals

Free radicals are molecules that can easily react with cells in your body causing damage ad aging.
Through a process called oxidation free-radicals damage cells and even DNA.
Damaged cells stop working correctly resulting in many of the effects we would recognise as the aging process.
Antioxidant activity can be measured and given an ORAC (  Oxygen Radical Absorbency Capacity ) value.
Antioxidant foods with high ORAC rating include:
Berries, particularly Goji – [ ORAC 25,000 ]
High Quality Coca Dark chocolate – [ ORAC 21,000 ]
Pecan Nuts – [ ORAC 17,000 ]Artichoke – [ ORAC 9,400 ]
Kidney Beans – [ ORAC 8,400 ]
Herbs such as Corriander – [ ORAC 5,100 ]
Oils Olive, Culinary Argan Oil – [ ORAC n./a ]
Possibly the most useful sources for antioxidants is dark coloured vegetables.
These make one of the easiest ways to include extra anti-oxidant rich food in your diet.
Vegetables can be juiced into healthy alkalysing drinks to get larger amounts of anti-oxidants more easily.
Sunflower seeds can give you up to 37% the recommended daily dose of vitamin E in just a 30g serving.
Vitamin E improves skin elasticity by decreasing the quantity of TGFß – transforming growth factor-beta". The result is more messages to the cells fibroblasts to produce more collagen and elastic fibres.
Sunflower and Pumpkin seeds are also a rich sources of zinc which is another part of the collagen making process.

Culinary Argan Oil has very high levels of Vitamin E ( tocopherols ). Analysis shows up to 600mg in 1 litre. A 25g serving should provide 100% of the RDA.
A study measured that daily consumption and/or topical application of Argan oil increased the levels of vitamin E in the bloodstream. Over the time of the study it produced a clear improvement in skin elasticity. The effect was proposed to be due to very high anti-oxidant vitamin E levels in combination with polyphenols, especially phenolic acid ( ferulic acid ).
Popular foods antioxidant levels
Broccoli – [ ORAC 1,510 ]
Apricots – [ ORAC 314,446 ]
Cherries – [ ORAC 314,446 ]
Watermelon – [ ORAC 314,446 ]
Spinach – [ ORAC 314,446 ]
Foods to Boost Collagen & Maintain Skin Cells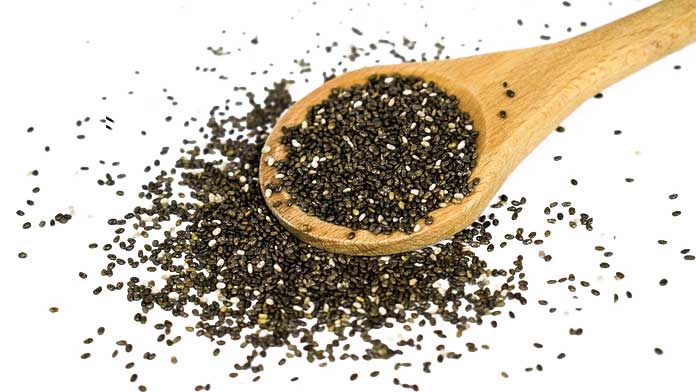 Collagen production is one of the processes that maintain healthy skin cells.
With age collagen production slows, skin cells become less plump and elasticity is lost.
The result is more lines, wrinkles and less firm skin.
Fatty acids, Omegas 3, 6 and 9 are essential for supporting collagen production.  Aim for a balance of around 2x Omega 6s to 1x Omega 3s.
Good sources for Omega fatty acids in food include:
Mackerel
Salmon
Tuna
Flaxseed
Cod Liver Oil
Walnuts
Almonds
Oils such as – Culinary Argan Oil, Borage Oil, Evening Primrose Oil
Note that some foods are reinforced with Omega fatty acids. These are typically:
Eggs
Milk
Soy milk
Antioxidant dark green vegetables like spinach, broccoli and kale can all support collagen production.
Chlorophyll found in leafy green vegetables also increases procollagen production – the pre-cursor  to collagen.
Amino acids lysine and proline are major components of collagen in the skin.
Eating foods high in these amino acids will support strong new cell production. Lysine and proline make up a sixth of the amino acids in collagen.
Sources for Lysine in food ( per 100g ) are:

Lean Meats – [ 3582mg ]
Cheese – [ 3110mg ]
Chicken – [ 3110mg ]
Fish – [ 2590mg ]
Pistachio Nuts, Walnuts – [ 1380mg ]
Chia & Sunflower seeds –  [ 1386mg ]
Eggs – [ 900mg ]
White Beans & Lentils – [ 668mg ]
The RDA for lysine is 30mg per kilogram of body weight (  0.0011 oz per 2 lb ).
Source for Proline in food ( per 200 kcal ) include:
Cheese ( low fat ) – [ 3986mg ]
Cabbage – [ 2911mg ]
Lean Meats – [ 3607mg ]
Avocados Broccoli Chives Chicken – [ 2238mg ]
Wheat Germ
Asparagus
Peanuts
Vitamin C in high amounts is essential for your diet.
In the body the vitamin C transforms the lysine and proline into hydroxyproline and hydroxylysine.
It is these amino acids that rebuild collagen.
Sources for Vitamin C:
Guava – [ 228mg per 100g ]
Red bell pepper – [ 184mg per 100g ]
Dark Greens – [ 120mg per 100g ]
Kiwifruit –  [ 93mg per 100g ]
Green peppersBroccoli  – [ 90mg per 100g ]
Strawberries  – [ 60mg per 100g ]
Oranges – [ 53mg per 100g ]
Isoflavones are found in many foods particularly soya.
They have been show to have powerful anti aging effects on skin in post menopause.
A 2009 study with 30 postmenopausal women gave subjects 100 mg/day of an isoflavones-rich, concentrated soy extract for six months. At the end of the study researchers measured skin thickness, collagen and elastic fibre levels in the dermis. They measured:9.46% increase in the thickness of the epidermis in over 60% of subjects8% increase in Collagen in the skin in 86.2% of subjects18% increase in the number of elastic fibers in over 75% of subjects20% increase in dermal blood vessels in over 60% of subjects.
Rich Sources of Isoflavones
Soy Flour – [ 178mg per 100g ]
Tofu  – [ 48mg per 100g ]
Okara – [ 14mg per 100g ]
Choline is a B vitamin that is converted in the body to glycine.
Around a third of all amino acids in collagen are made of glycine.
Good sources of Choline in food include:
Beans – Garbanzo, Lima beans  [ 70 mg per 130g ]
Lentils  [ 70 mg per 130g ]
Seeds – Sunflower, Pumpkin  [ 60 mg per 130g ]
Almonds  [ 60 mg per 130g ]
Cauliflower –  [ 65 mg per cup cooked ]
Cabbage –  [ 65 mg per cup cooked ]
Broccoli –  [ 65 mg per cup cooked ]
Dairy – Milk, Yogurt, Kefir – [ 40mg per 250ml ]
Food that Protect Against Skin Aging by the Sun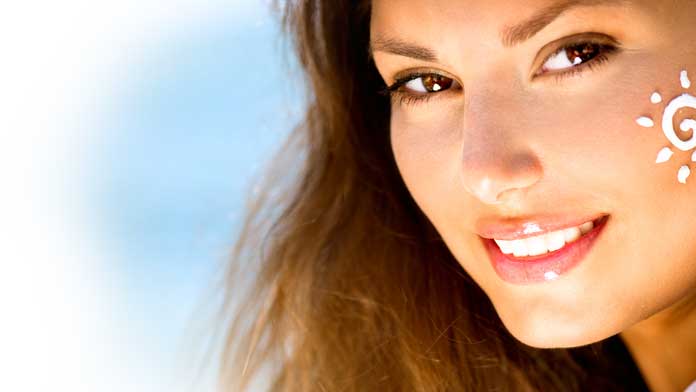 Lycopene can help to protect your skin from sunlight.  A study found that people who drank around 2 cups of lycopene rich carrot juice per day had 50% less reddening of the skin after just 12 weeks.
Sources of Lycopene in food include:
Tomatoes
Pink grapefruit
Carrots
Watermelon
Guava
Red peppers
Plant Sterols, as already discussed, help protect the epidermal keratinocyte membranes.
This is a barrier against environmental damage and attack by viruses, parasites, pathogenic bacteria, fungi, and heat, UV radiation.
For food sources please see list above….
Isoflavones have also been tested for their UV protect for skin.
In the study mice were given an Isoflavone rich diet and subject to UV light. Those on the Isoflavone rich diet formed less wrinkles and had smoother skin.
Buy Anti Aging Pure Argan Oil for Skin
Buy certified organic pure Argan Oil and view our latest special offers on our web store.
You can also buy directly from some of our web pages where you see the add to cart buttons.
Prices include Free Delivery World-Wide.
Checkout Our Latest Argan Oil Offers ►