Natural Oils as Sun Screens & their SPF Values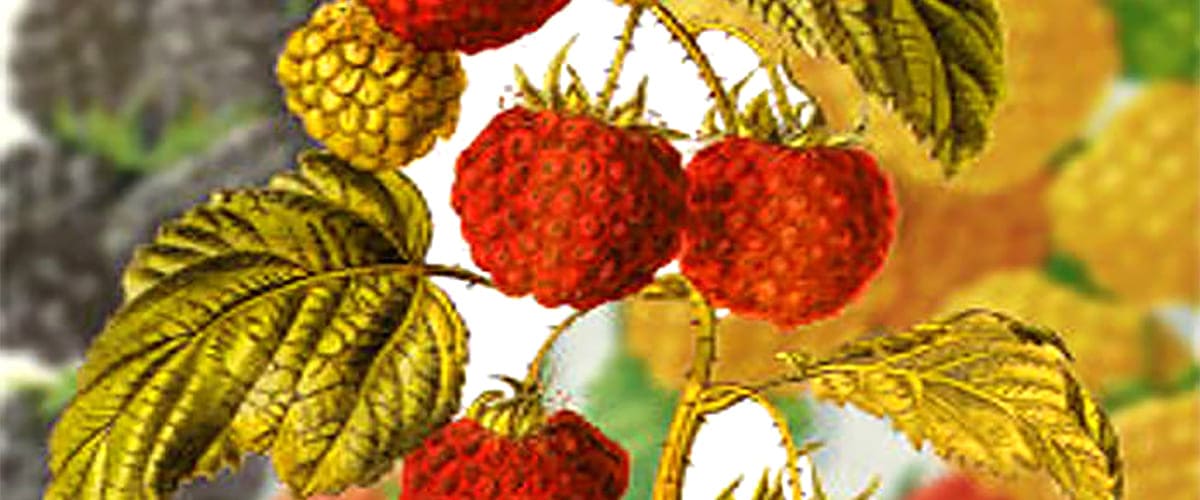 Some of our customers using our natural tanning formula told us they think they experienced less reddening of their skin when using our Sahara Tanning Serum.
We advise to assume our Sahara Tanning Serum offers no sun protection and so has an SPF value of 0.
However, when we researched this we discovered that studies have recorded high SPF protection values from some natural oils.
Learn about Sahara Natural Tanning Serum ⯈
Is Using Oils for SPF Protection a Good Idea?
Natural Oils Options Might Work as Sunblockers
The information about this on the internet is a bit "variable" to say the least.
We have seen articles and research claiming anything from SPF 6 to SPF 50 for red raspberry seed oil alone!
Scientific research that we reviewed concluded that "non-volatile oils" can have SPF values between 2 and 8 and "volatile oils" between 1 and 7. [22] This raises concerns about many websites claiming oils have SPF values as high as 50 and so can be used as sunscreens.
Also there are two types of sunscreens. The first use "Physical blockers" to reflect ultraviolet rays. This has been done safely and very effectively for a long time with zinc oxide or titanium dioxide.
The more recent screens include chemical blockers to absorb the sun's UV rays.
Health Concerns about Chemicals in most Sunscreens
One good reason for creating a natural sunblock is that commercial sunscreens contain many quite unpleasant chemicals. Although the big Cancer Charities and the FDA say they are lovely chemicals and that there is no problem many people with some academic qualifications do not agree.
However, it is known that many ingredients found in sun-screens are quickly absorbed through the skin. Research showed that within just 30 minutes a common ingredient, Oxybenzone will be detected in urine.
Environmental Damage from Sunscreens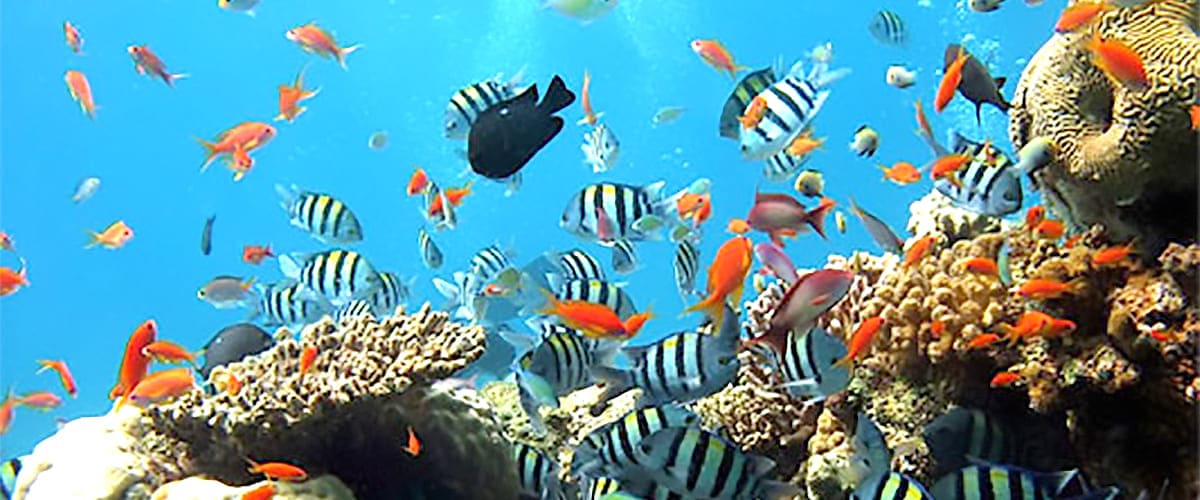 Another reason to see if oils could be used for natural sun-protection is environmental.
A shocking study into coral reef death from chemicals in sunscreen, made over 3 years ago!, revealed that the above mentioned Oxybenzone causes coral bleaching.
It also damages coral DNA and acts as an endocrine disruptor. This causes coral larvae to fatally mutate. [44]
You may want to note that endocrine disruptors, such as from Bisphenol found in most plastics, have been linked with abnormal development in humans!
Already some sunscreen ingredients have been outlawed due to the effects they are having on coral reefs.
Places where some sunscreens are banned and how this may affect your Holiday.
The main sunscreens that the bans apply to are ones containing: oxybenzone and octinoxate although this list may be updated.
Some of the more popular destinations include:
Key West, Florida—the home of the largest coral reef in the United States
Caribbean island of Bonaire voted to ban the sale of reef-killing sunscreens in its stores by 2021
Pacific archipelago Palau Will enact a sunscreen ban by 2020
Many Mexican Natural Reserves are now requesting the use of natural sunscreens only
SPF of Natural Oils – The Important Studies
The results of the first study we looked at concluded that herbs and oils such as aloe vera, jojoba, cucumber, wheat germ do have UVA and UVB absorbing properties and potential for creating effective, natural, commercial sunscreen. [23]
A second study looking into Raspberry Seed Oil concluded that "Raspberry seed oil showed absorbency in the UV-B range with potential for use as a broad-spectrum UV protectant." [1]
Further investigation into Rice and Raspberry Seed Oils examined the effects of adding vegetable-based oils, rice bran oil and raspberry seed oil to cosmetic formulations. They found that adding these natural oils allowed them to reduce the number of synthetic chemicals needed in a commercial sunscreen.
, In fact, vegetable oils seemed to improve the UV absorption rates as well as improve antioxidant activity of these cosmetics. [2]
Another study determined that Raspberry Seed Oil offers protection against both UVA and UVB and had an SPF value of comparable effectiveness to titanium Oxide [3]
A report published in the International Journal of Pharmacology Research, also supports claims that herbal oils can have high SPF values. This report suggested SPF values of 6 to 20 for various essential oils ( see our oils list below for details). [41]
Summary The Best Natural Oils for Sun Protection
Red Raspberry Seed Oil – SPF 28-60 UVB : SPF 6.75-7.5 UVA
The most widely discussed natural oil with SPF protection is Red Raspberry Seed Oil.
It is featured in the most commonly quoted studies that concluded that Raspberry Seed Oil could have an SPF value of between 28 to 60 for UVB wavelengths and 6.75 to 7.5 for UVA wavelengths [3] [1]
Carrot Seed Oil – SPF 19 – UVB
Carrot seed oil is proposed as an essential oil ideal for use in sunblocks.
It contains significant levels of antioxidants, antiseptics, anti-fungals and high levels of vitamin A.
Wheat Germ Oil – SPF 22 UVB
Wheat germ Oil was found to have a UVB protection SPF of 22 [41]
Coconut Oil – SPF 8
Coconut Oil is a fantastic oil which you should have in your kitchen.
Like culinary Argan Oil it has amazing benefits for your health and is delicious. Try a tablespoon or two a day for your health.
We include this oil in our Sahara Tanning Serum as it helps to develop a deeper tan more quickly. This means you can get a better tan more safely with less UV exposure.[50]
Jojoba Oil – SPF 6 UVB
Jojoba is excellent at locking in moisture and has anti-inflammatory properties. This is why it is included in our Sahara Tanning Serum – to help stop the drying of skin due to heat. It is also similar to the natural sebum produced on our scalp and in fact, helps cleans the hair follicle – which is why Jojoba is also included in our Hair Magick Hair Repair Serum.[41]
Rice Bran Oil – SPF 1.7*
Rice bran oil contains gamma oryzanol.
Research shows that it protects skin against UV induced oxidation. The UVB absorption SPF of the 1%* oryzanol cream was tested to be 1.7. [31]
CBD Oil
Recent studies have found that phytocannabinoid-cannabinoid is also a very good choice for protecting skin against damage by sunlight.
The studies concluded that:
"CBD shows a series of positive actions that stimulate skin cells to prevent the harmful effects of UVA and UVB radiation. This includes antioxidant and anti-inflammatory activity, regulation of protein biosynthesis and degradation, and control of enzyme activity by structural modification." [49]
---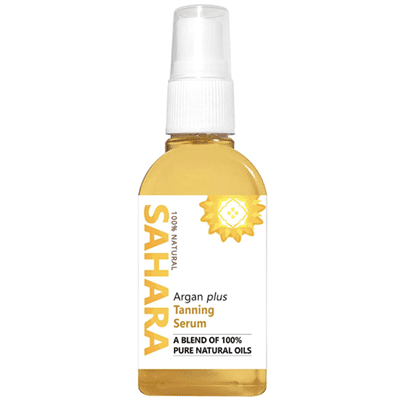 Argan Oil Tanning Serum 60 ml
A blend of Moroccan Argan Oil plus three exotic oils to fast-tan and condition skin while sunbathing
100% Pure Oil
Certified Organic
In Stock
Quality Guarantee
Free Worldwide Delivery
Now $19.78
---
Can Oils Offer Any Protection from the Sun?
A natural, effective sunscreen seems to be quite plausible.
The issue appears to be that research results vary. We are also not aware of any natural sunblocks that have been put through a cosmetics testing process by an organisation like the FDA.
Some products out there are claiming high SPF values but after examining the ingredients we often find that they contain titanium oxide or zinc oxide. Both are extremely effective sun UV blocking agents and also, being mineral, qualify as natural.
So if you want a same natural and effective sun lotion and skincare regimen for the beach we suggest a simple zinc oxide cream for protection from the sun and natural oils to condition and help protect the skin from aging.
We recommend our Sahara Tanning Serum for this.