Argan & Natural Oils Natural: Eco-Friendly Sun Screens?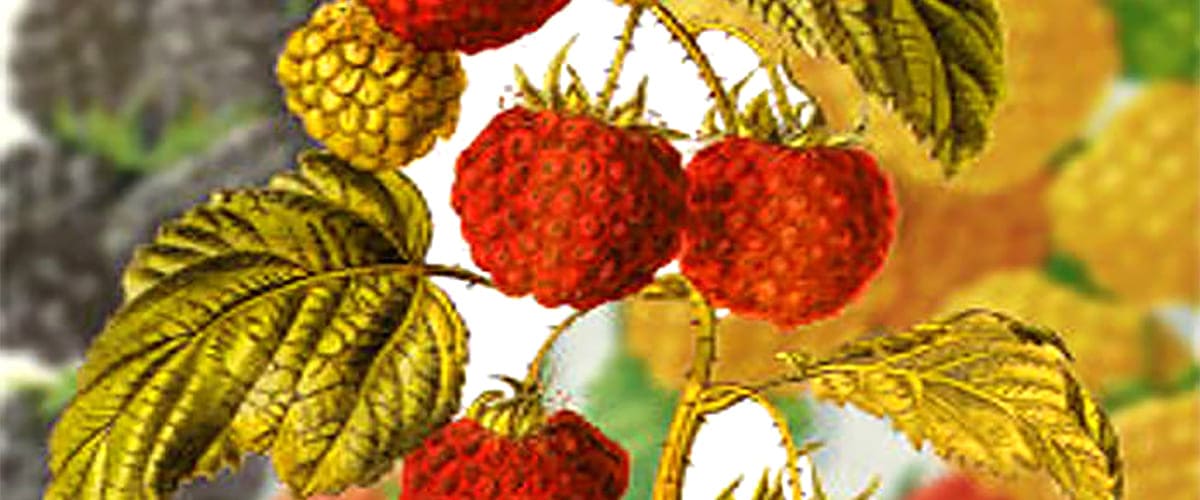 Many people are increasingly looking to natural oils as eco-friendly alternatives to conventional sunscreens.
However, the information available online is often inconsistent. Claims of natural sunscreen protection SPF values ranging from 6 to 50 for oils like red raspberry seed oil alone.
In the face of the potential risks of sunburn and skin cancer, it is crucial to carefully examine these assertions.
Upon reviewing scientific research, the findings did reveal that "non-volatile oils have SPF values ranging from 2 to 8," and "volatile oils have SPF values between 1 and 7."
This intriguing discovery prompted us to delve deeper into the sun-protective potential of oils, warranting further investigation.
Exploring the Effectiveness of Oils for SPF Protection
The Science Behind Natural Oils' SPF Protection
There are two main types of sunscreens. The first use "Physical blockers", such as zinc oxide or titanium dioxide, to reflect ultraviolet rays these are recognised as totally safe to use.
A good reason using a physical, natural sunblock is that commercial sunscreens contain quite unpleasant chemicals. Although, big organisations, like the U.S. FDA, used to say that there is no problem that advice about chemical in sunscreens has now changed.
Environmental Damage from Sunscreens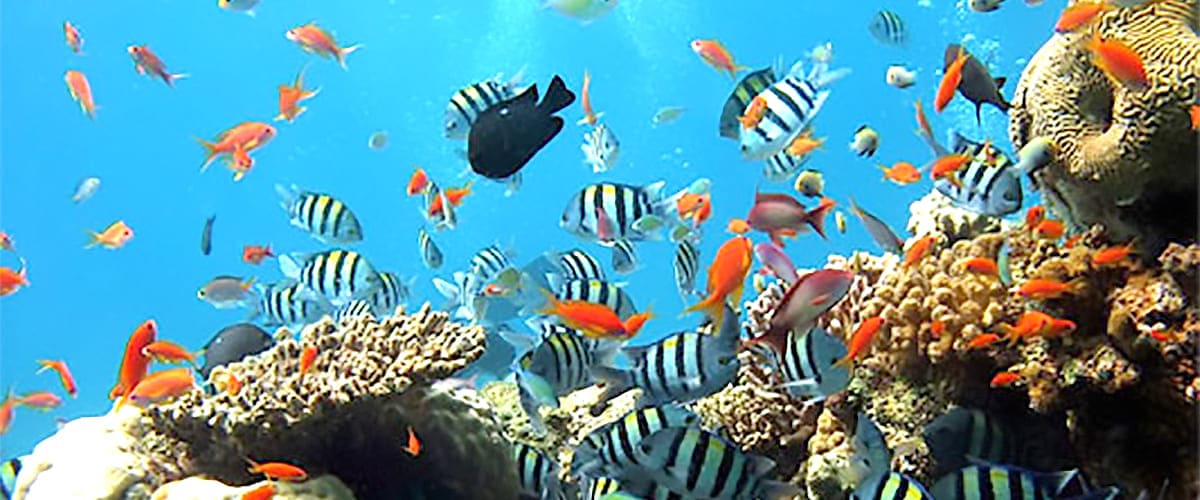 Another reason to see if oils could be used for natural sun-protection is environmental.
A shocking study into coral reef death from chemicals in sunscreen, made over 3 years ago!, revealed that the above mentioned Oxybenzone causes coral bleaching.
It also damages coral DNA and acts as an endocrine disruptor. This causes coral larvae to fatally mutate. [44]
You may want to note that endocrine disruptors, such as from Bisphenol found in most plastics, have been linked with abnormal development in humans!
Already some sunscreen ingredients have been outlawed due to the effects they are having on coral reefs.
Places where some sunscreens are banned and how this may affect your Holiday.
The main sunscreens that the bans apply to are ones containing: oxybenzone and octinoxate although this list may be updated.
Some of the more popular destinations include:
Key West, Florida—the home of the largest coral reef in the United States
Caribbean island of Bonaire voted to ban the sale of reef-killing sunscreens in its stores by 2021
Pacific archipelago Palau Will enact a sunscreen ban by 2020
Many Mexican Natural Reserves are now requesting the use of natural sunscreens only
SPF of Natural Oils – The Important Studies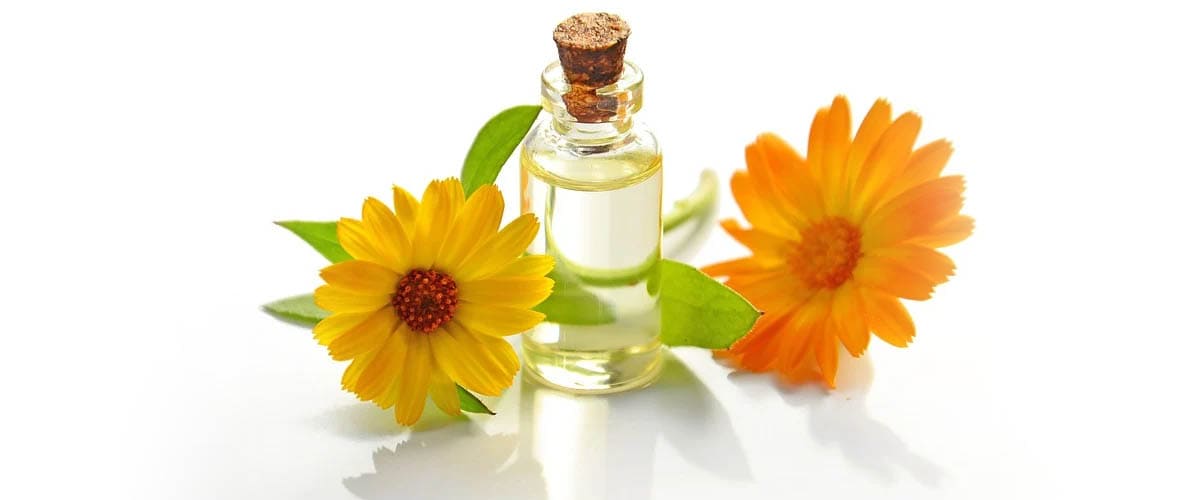 The results of the first study we looked at concluded that herbs and oils such as aloe vera, jojoba, cucumber, wheat germ do have UVA and UVB absorbing properties and potential for creating effective, natural, commercial sunscreen. [23]
A second study looking into UV-B protection from Raspberry Seed Oil concluded that "Raspberry seed oil showed absorbency in the UV-B range with potential for use as a broad-spectrum UV protectant."
Further investigation into Rice and Raspberry Seed Oils examined the effects of adding vegetable-based oils, rice bran oil and raspberry seed oil to cosmetic formulations. They found that adding these natural oils allowed them to reduce the number of synthetic chemicals needed in a commercial sunscreen.
, In fact, vegetable oils seemed to improve the UV absorption rates as well as improve antioxidant activity of these cosmetics. [2]
Another study determined that Raspberry Seed Oil offers protection against both UVA and UVB and had an SPF value of comparable effectiveness to titanium Oxide [3]
A report published in the International Journal of Pharmacology Research, also supports claims that herbal oils can have high SPF values. This report suggested SPF values of 6 to 20 for various essential oils ( see our oils list below for details). [41]
Summary The Best Natural Oils for Sun Protection
Red Raspberry Seed Oil – SPF 28-60 UVB : SPF 6.75-7.5 UVA
The most widely discussed natural oil with SPF protection is Red Raspberry Seed Oil.
It is featured in the most commonly quoted studies that concluded that Raspberry Seed Oil could have an SPF value of between 28 to 60 for UVB wavelengths and 6.75 to 7.5 for UVA wavelengths [3] [1]
Carrot Seed Oil – SPF 19 – UVB
Carrot seed oil is proposed as an essential oil ideal for use in sunblocks.
It contains significant levels of antioxidants, antiseptics, anti-fungals and high levels of vitamin A.
Wheat Germ Oil – SPF 22 UVB
Wheat germ Oil was found to have a UVB protection SPF of 22 [41]
Coconut Oil – SPF 8
Coconut Oil is a fantastic oil which you should have in your kitchen.
Like culinary Argan Oil it has amazing benefits for your health and is delicious. Try a tablespoon or two a day for your health.
We include this oil in our Sahara Tanning Serum as it helps to develop a deeper tan more quickly. This means you can get a better tan more safely with less UV exposure.[50]
Jojoba Oil – SPF 6 UVB
Jojoba is excellent at locking in moisture and has anti-inflammatory properties. This is why it is included in our Sahara Tanning Serum – to help stop the drying of skin due to heat. It is also similar to the natural sebum produced on our scalp and in fact, helps cleans the hair follicle – which is why Jojoba is also included in our Hair Magick Hair Repair Serum.[41]
Rice Bran Oil – SPF 1.7*
Rice bran oil contains gamma oryzanol.
Research shows that it protects skin against UV induced oxidation. The UVB absorption SPF of the 1%* oryzanol cream was tested to be 1.7. [31]
CBD Oil
Recent studies have found that phytocannabinoid-cannabinoid is also a very good choice for protecting skin against damage by sunlight.
The studies concluded that:
"CBD shows a series of positive actions that stimulate skin cells to prevent the harmful effects of UVA and UVB radiation. This includes antioxidant and anti-inflammatory activity, regulation of protein biosynthesis and degradation, and control of enzyme activity by structural modification." [49]
---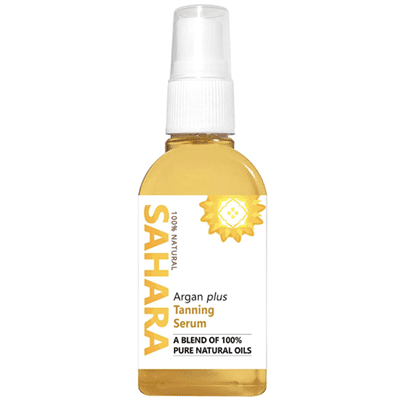 Argan Oil Tanning Serum 60 ml
A blend of Moroccan Argan Oil plus three exotic oils to fast-tan and condition skin while sunbathing
100% Pure Oil
Certified Organic
In Stock
Quality Guarantee

Free USPS 5-7 Day Tracked Shipping to U.S.
Now $19.78
---
Foods That Shield Your Skin from Sun-Induced Aging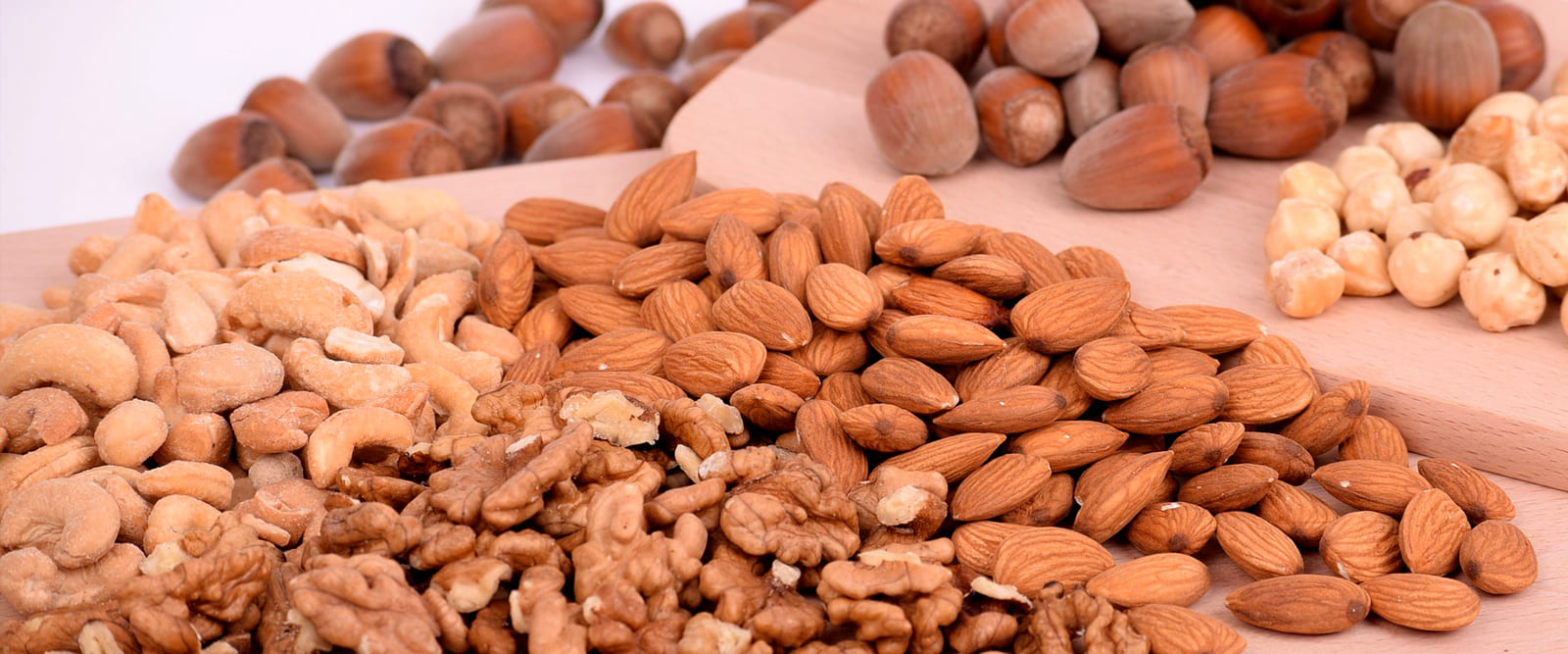 Lycopene
Lycopene, found abundantly in certain foods, plays a significant role in safeguarding your skin from the harmful effects of sunlight.
A study revealed that individuals consuming approximately 2 cups of lycopene-rich carrot juice daily experienced a remarkable 50% reduction in skin reddening after just 12 weeks.
Rich sources of lycopene in food include:
– Tomatoes
– Pink grapefruit
– Carrots
– Watermelon
– Guava
– Red peppers
plant sterols
Plant sterols, or phytosterols, contribute to the protection of epidermal keratinocyte membranes.
This acts as a barrier against environmental damage, viruses, parasites, pathogenic bacteria, fungi, and UV radiation.
Isoflavones
Isoflavones have also demonstrated their ability to shield the skin from UV-induced damage.
In a study, mice fed an isoflavone-rich diet and exposed to UV light exhibited fewer wrinkles and smoother skin.
This suggests a possible protective potential of isoflavones against sun-related aging.
Red Ginseng Extract
A Korean study tested the effects of Red Ginseng extract on the skin.
Measurement of skin elasticity, hydration and pigmentation marks were all taken to asses skin age.
Within 6 months of taking Red Ginseng facial wrinkles were shown to be reduced.
This is due to an improvement in collagen synthesis in the skin.
In addition, Korean red ginseng offers some protection against skin-aging UVB rays in sun light.
So definitely consider taking this supplement if you live in a region with strong sun and high UV exposure.