Antiviral & Anti Bacterial Essential Oils for Flu, Asthma, Bronchitis & Respiratory Tract Infections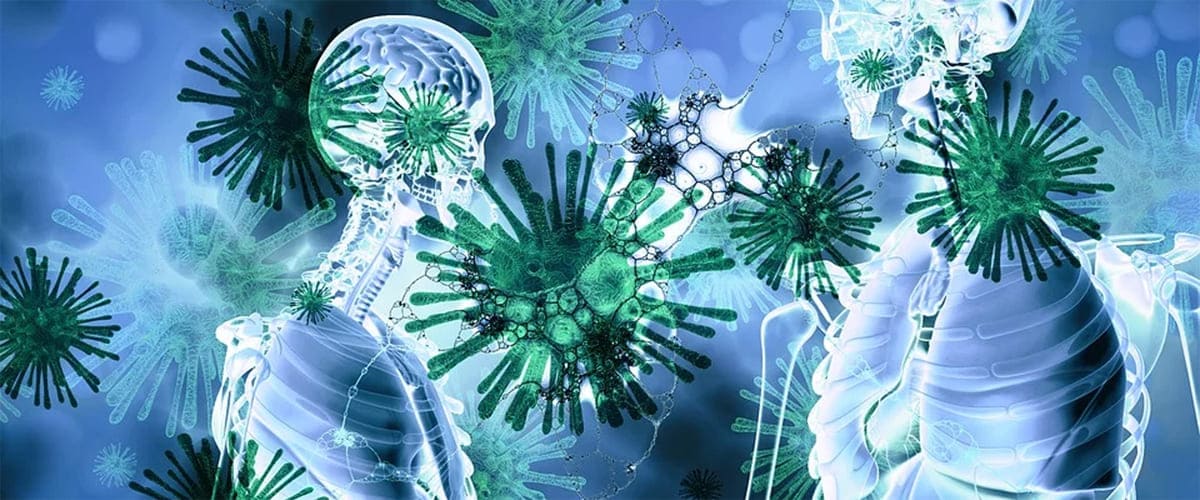 This article started as research into the antimicrobial benefits and uses of essential oils.
However, we soon realised that this subject is too big to cover in-depth in a short article.
With the current Corona Virus outbreak in everyone's mind, we decided to focus on research into oils that have benefits for cold and flu.
So here is our selection of antimicrobial essential oils tested on Influenza and Respiratory infections.
First things First
Before we start. To be clear we are not offering any medically qualified opinion.
We are not suggesting that essential oils are some kind of "miracle cure" for viral diseases.
However, study after study into the volatile oil compounds found in many essential oils confirmed wide ranging antimicrobial effects. Many of these effects suggest they could possibly slow even prevent flu /pneumonia / respiratory viruses developing. They are also of use in treatment of sore throats and amelioration of bronchial problems. Prehaps of interest to note, in todays health epidemic, studies found good antiviral effect on the SARs-cov ( RNA virus ) and Klebsiella pneumoniae.[568]
If you would to try using essential oils and would like any helping sourcing the correct types then please feel free to get in contact.
We do have our oil blending and bottling facilites so if there is enough interest we may be able to produce some pre-mixed oil blends?
Check back soon for part 2 which will be a selection of recipes for making natural balms, hand sanitiser, surface cleaners and more. I can add you to our mailing manually if you get in touch or just buy any of our products and you'll get our newsletter. 🙂
What's an Antimicrobial?
The term Antimicrobial medicines cover a range of medicines or treatments.
Virus vs. bacteria – what's the difference?
Viral infections and bacterial infections are very different. [66]
A virus is a microorganism that attaches to living cells and spreads through our bodies. Viruses are smaller than bacteria but can be just as dangerous.
While bacteria is its own living organism capable of growing and spreading on its own, a virus relies on host cells to survive. Viruses are often more difficult to treat than bacteria.
Because a virus lives inside a normal cell, killing the virus often results in damage to its host cell.
They also have the ability to mutate, making them invulnerable to treatments or vaccines that might have previously worked.
Antimicrobial Groups
Compounds in essential oils can have a range of medicinal effects that include antiviral, antifungal, antiseptic and also antibiotic.
Antibiotics: used against bacteria
Antifungals used against fungi.
Disinfectants (such as bleach) are used for non-living surfaces
Antiseptics are used for living tissue and help reduce infection during surgery
Antibiotics are used to destroy microorganisms within the body
Essential Oils as Antimicrobials?
Plants, like humans or animals, have to protect themselves against predators such as microbes or fungus.
This is why plants have evolved natural Cytotoxic effects. These compounds disrupt cell structure and make bacterial cell membranes permeable. They affect cellular functions including membrane potential, efflux pump activity or respiratory activity.
The effectiveness of many of these naturally occurring compounds has already been investigated. Studies show that they are particularly effective against disease characterized by excessive cell growth and proliferation such as cancer or bacterial infections [561]
The Lamiaceae family, in particular, is one of the most important herbal families with biological and medical applications. The most well-known spices being thyme, mint, oregano, basil, sage, savory, rosemary, self-heal, hyssop, lemon balm.
Most importantly they seem to offer some hope in areas where "conventional" medicine is failing.
The Best Antimicrobial Essential Oils for Flu, Respiratory Tract Infections & Sore Throat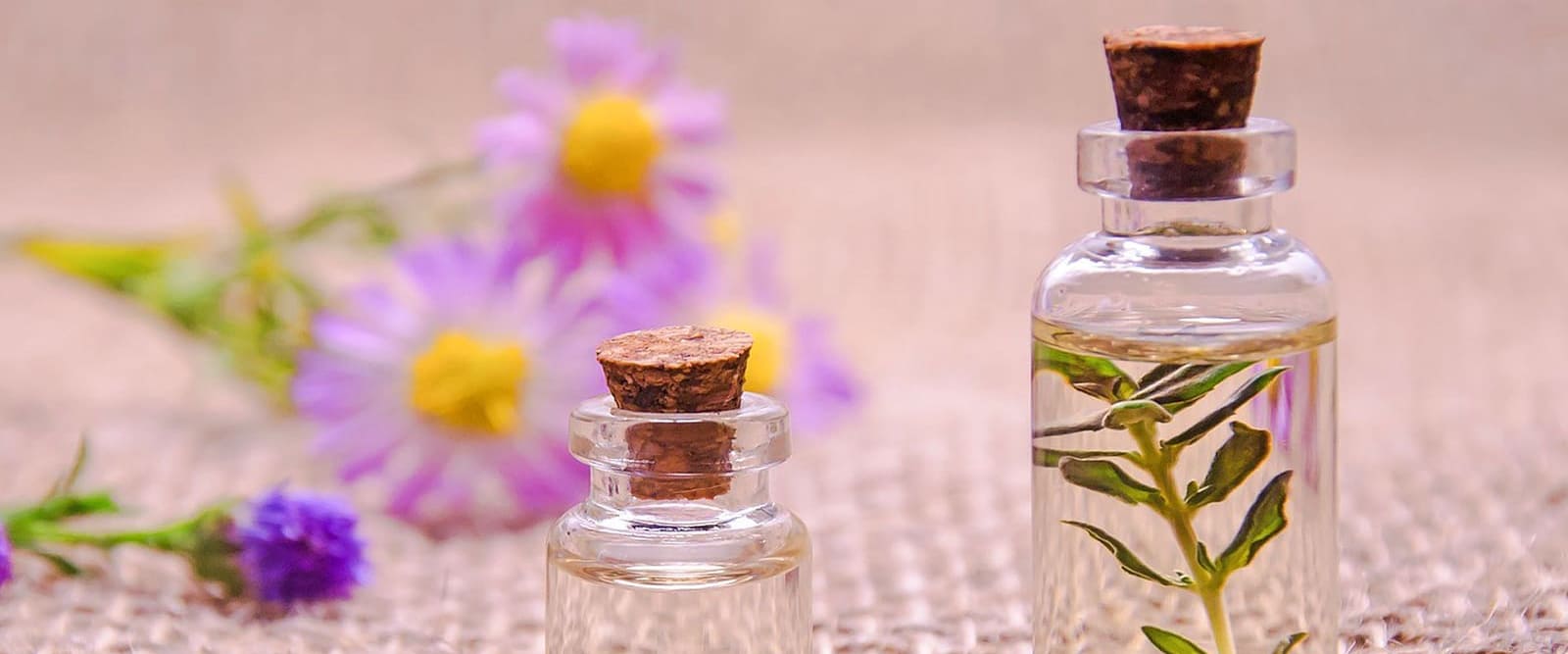 We have selected 7 essential oils. These appear to have the widest range of benefits for respiratory diseases.
There are actually many more but we had to stop somewhere! The first 4 are the real "stars" for fighting flu/respiratory and many other viruses/bacteria.
Next Tea Tree Oil, Lavender, and Oregano – great antiseptics and antimicrobials to have for general use.
Spike Lavender and Cinnamon were reported to have good effects for Bronchial conditions ( In fact for throat and Bronchial conditions Peppermint – Mentha piperita – is also strongly recommended ).
For each oil we have a summary, then you can expand that to read more detail if you like.
At the bottom of the article are links to any studies referenced.
The common name: e.g. Bay Leaf
The variety: e.g. Laurus Nobilis [ important for sourcing the correct oil variety ]
What they were tested against e.g. SARs-cov, K. Pnemonia
Any specific bacterial or viral tests listed in scientific studies.
1. Bay Laurel (Laurus nobilis)*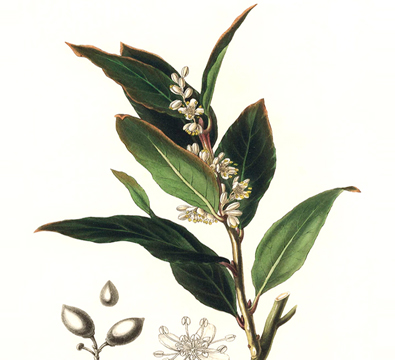 Laurus nobilis essential oil was found to have inhibitory activity against SARS-CoV and HSV-1 replication * in vitro as well as upper respiratory tract infections *.[569][568]
Laurus Nobilis essential oil also has an effect on antibiotic resistant bacteria Pseudomonas aeruginosa. This bacteria can cause infections in the blood, lungs (pneumonia) *. This multidrug resistant bacteria can cause ventilator-associated pneumonia * and various sepsis syndromes.
Laurus nobilis oil has a wide-range of antimicrobial and antifungal activity.
2. Thyme (Thymus vulgaris Lamiaceae)*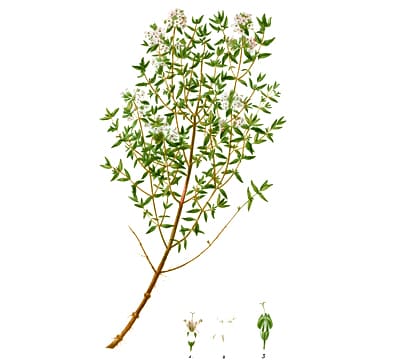 The Essential Oil of thyme, clove and cinnamon bark may all have promising antibacterial activity against many respiratory tract pathogens.[56][561]
Studies discovered that Thymus vulgaris was effective against 120 strains of bacteria from patients with infections of the tooth decay ( S. mutans. ) oral cavity & respiratory infection * and genitourinary tracts.
Thymus vulgaris was found to have extremely strong activity against all of the clinical strains. [118]
3. Cinnamon (Cinnamomum zeylanicum)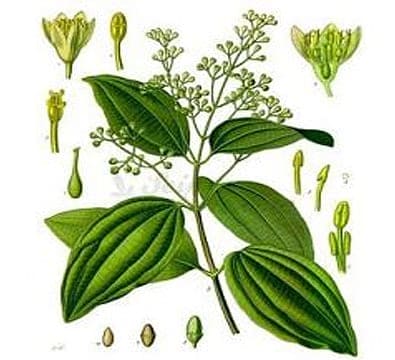 There were 30 studies into the in-vitro anti-microbial properties of Cinnamomum zeylanicum oil made from Cinnamon Bark.
The oil was found to have a antimicrobial action on a wide variety of bacteria. In addition, it is active against numerous fungi and also the human rota-virus [118] [121]
During the 1918-1919 Influenza Pandemic Cinnamon powder or oil was often combined milk and taken to reduce temperature.[648]
4. Sage (Salvia officinalis)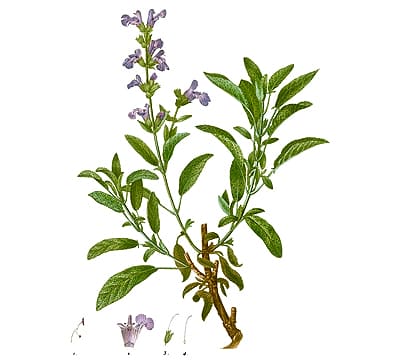 Salvia has been used in herbal medicine for thousands of years.[109][103][461]
The Latin name comes from the words salvare, to cure, and officina, pharmacy and is well known for its antimicrobial effects.
It was found to be active against respiratory disease * including the coronavirus SARS-CoV * (RNA virus).[568]
The high vapor permeability of sage essential oil makes it interesting as disinfecting air freshener against airborne microorganisms *.
5. Tea Tree (Melaleuca alternifolia L.)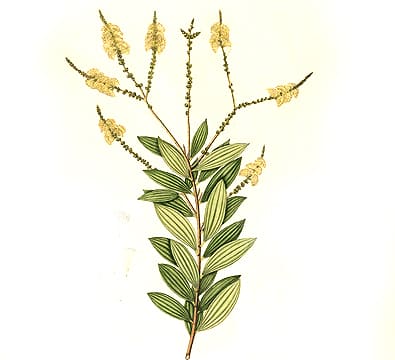 In recent times Tea Tree Oil has gained a reputation as safe and effective natural antiseptic* with anti-bacterial and anti-viral properties.
The pure oil has an inhibitory effect on influenza virus replication and could act as a preventative treatment.[402]
It is often used to make surface or hand sanitiser, treat cuts and spots, repels mosquitos and more.
A must have household product,
6. Lavender Spike lavender (Lavandula latifolia – L. angustifolia)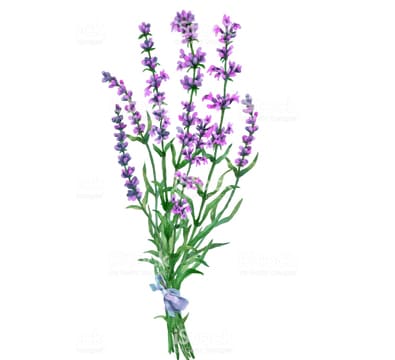 Acute bronchitis normally includes acute cough.
Spike Lavender has a high concentration of camphor and was recommneded for cough, bronchitis, congestion, asthma *. It has expectorant and mucolytic properties. This makes spike lavender essential oil helpful for getting rid of excess mucus in the lungs. Wheezing and hoarseness are as a result of a bronchial epithelium infection. Treatment of acute bronchitis focuses on symptom relief by supporting expectoration and alleviating cough.
Several clinical studies showed improved symptom relief in adults suffering from acute bronchitis with plant preparations containing 1,8-cineole and/or linalool. Spike lavender ( lavandula latifolia ) essential oil (Spicae aetheroleum, Spicae ae.) is rich in linalool and 1,8-cineole.[448][561]
7. Oregano (Origanum vulgare)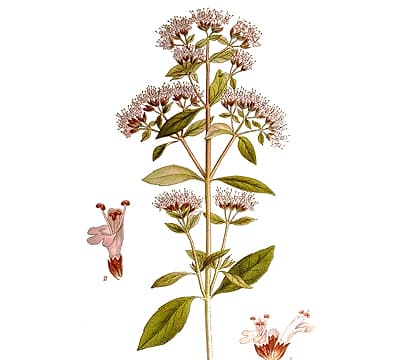 Origanum is used as an antimicrobial, digestive, expectorant, & aromatic for hooping & convulsive coughs[255][256]
O. vulgare (oregano) also inhibits the growth of Candida albicans.[257]
The leaves of Origanum were used for diabetes, insomnia, catarrh, and asthma.[260]
How to Use Antiviral, Antiseptic & Antibacterial Essential Oils for Flu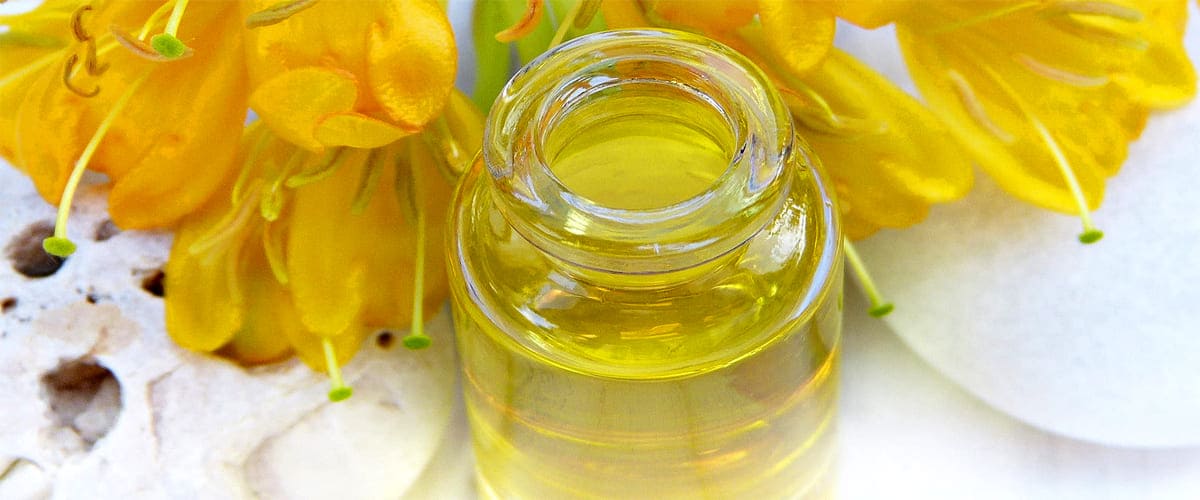 Power Method 1: Heat / Air Convection
Whether you are using oils to freshen a room or for a theraputic effect.
Put your chosen oils into a small bowl or onto a plate. Then place it on a warm place such as a radiator and the oils will slowly evaporate.
Power Method 2: Warm in Your Palm
Simple and direct.
Put a few drops of your oils into the palm of the hands.
Rub them together quickly until warm the oil.
Cup the hands and inhale.
A simple method ideal for when you are out and about.
Good for delivery for sore throats, blocked/tight chest or general antiviral action. Carry the oils/blend of oils in a small, 10ml, bottle with a dropper insert. This will allow you to dose/dispense oils in a very controlled way.
Important: Be careful as the smell may be very strong and cause irritation
Option 1: Aromatherapy Diffuser
You can buy a dedicated electric Aromatherapy Diffuser.
These can be used for health aromatherapy or just as an air freshener.
This may be a bit less messy and will also give a more powerful dispersion of oils.
There are two types of aromatherapy diffusers.
Ultrasonic Diffuser
These are the cheapest and most widely available.
Add the essential oils to a water bath and it is atomised.
However, since this also atomises the water it will act as a humidifer.. which may or may not be ok.
Air / Waterless Diffuser
These work using the pure oil only.
Option 2: Aromatic Balms, Oils, Gels
Carrier oils or balms are rubbed onto the skin. They are ideal for a slow, long term release of active oil compounds.
You probably already know "Vicks Vapor Rub" and "Tiger Balm".
These work on the same principle we are discussing here. A selection of natural essential oils are blended in a carrier then applied externally to your skin.
"Vicks" is to used help aid breathing during colds or flu and "Tiger Balm" to help treat muscle aches or pain.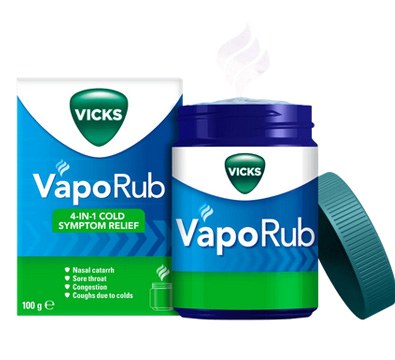 "Vicks Vapor Rub", for example, contains the oils:
Camphor oil – cough suppressant and topical analgesic
Eucalyptus oil – cough suppressant
Cedarleaf oil – anti-rheumatic and expectorant properties

Nutmeg oil – natural pain killer, cough suppressant
The Base/Carrier
Remember some essential oils are very concentrated and can cause a burning sensation if applied directly to the skin undiluted. Oregano for example.
With ALL these methods start with small amounts, a few DROPS, first!
Carrier Oil
Natural oil can be used as a carrier.
Argan Oil is a very good choice because it will "absorb" most essential oils and they will not separate out.
Carrier Gel
A neutral Aloe Vera gel is a widely available product and maybe a good choice for a base.
Some Aloe Vera gels are already available in supermarkets with Tea Tree or Witchhazel added.
Carrier Balm
Most commercial balms use paraffin wax.
However, it is fairly easy to make a natural sticky balm with bees was.
In part two of this article, we will be listing a number of recipes for making balms and anti-bacterial cleansers.
How to Use a Balm
Most of the essential oils are highly aromatic.
So you may want to use them as an overnight treatment.
Rub your aromatic oil blend onto and areas such as the chest, neck or throat.
The natural warmth of the body will release the volatile oils overnight.
Option 3: Steam Inhalation
A traditional method.
Put about 7 drops of the essential oil to 2 cups of very hot water and put into a bowl.
Lean over the bowl, ideally, put a towel over the back of the head, then inhale the steam, gentley through the nose.
It may help to close your eyes to avoid any potential irritation.
Option 4: Sore Throat Mouth Wash
A sore throat is often caused by the candida virus.
However, many essential oils are effective against candida. So making a mouth wash may be a good way to use the oils.
Add one to two drops of the oil to half a glass of warm water.
You can use this for gargling and mouthwash.
Do not swallow the mixture!
Safety & Dilution When Using Essential Oils
Diluting Essential Oils:
Pure essential oils are very concentrated and can cause a reaction and skin irritation.
Just about all essential oils should be diluted before use.
Recommended Dilutions: The recommended dilutions for essential oils vary for each oil. Typically essential oils can be added to a carrier oil in a dilution between 1% to 5%. A standard dropper dispenses around 0.05 ml per drop. This means there are 20 drops in 1 milliliter.
60ml / 2oz of Argan carrier oil
1% dilution : 12 drops : 0.6ml
2% dilution : 24 drops : 1.2ml / [ most common dilution level ]
4% dilution : 48 drops : 2.4ml
Per Tablespoon
1% dilution : 3 drops
2% dilution : 6 drops [ most common dilution level ]
5% dilution : 15 drops per tablepoon
Part Two of this article, How to use essential oils to make antibacterial products, coming soon.
Argan Oil, Natural Moisturiser for Dry Hands
Argan Oil is simply a wonderful, organic and safe anti aging, moisturiser.
For general for hard working hands you will probably be using a lot more Argan Oil than for normal cosmetic use.
Save money with our special Eco-Refill offer of certified organic Argan Oil.

---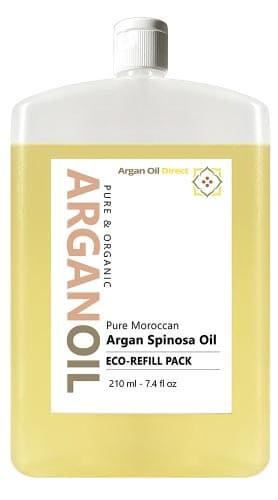 Pure Argan Oil 210 ml
Organic Argan Oil double filtered with almost no Argan nut smell. The best choice for skin care & hair.
100% Pure Oil
Certified Organic
In Stock
Quality Guarantee
Free Worldwide Delivery
$67.64 Now $51.72
---
You can buy directly from this web page where you see the "add to cart" button.
Please note that all our prices include Fast & Free Delivery Worldwide.