The Ultimate Guide to Cactus Seed Oil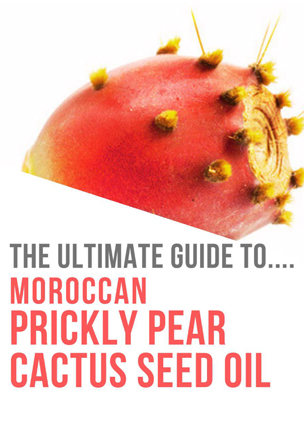 Prickly Pear Cactus Seed Oil - Free World-wide Delivery
Moroccan cactus seed oil is known by many names.
Barbary fig seed oil, Berber Fig Seed Oil, Prickly Pear Cactus Seed Oil, Aknari and Moroccan Cactus Oil.
These are all names for the same thing Pure Opuntia Ficus Indica seed Oil.
It takes 1000kg of cactus fruit to make just 1 litre of cactus seed oil.
Which is why genuine, pure cactus seed oil one of the most expensive oils in the world.

As cactus seed oil has become popular cheap cactus seed oils which are made by pressing the cactus fruit are appearing for sale.
This method of extraction produces a thin oil with little colour or scent and none of the properties for which Moroccan Prockly Pear Seed Oil is famous.
Top Uses of Cactus Seed Oil
- Intensive Anti Aging Effect for Face
- Repairs Damaged Skin
- Improves and Evens out Skin Tone
- Calms Red Inflammed Skin, Blemishes, Dry Skin Patches, Eczema and Psoriasis

To learn more about Moroccan cactus seed oil you can download out free eBook on the right of this page.
Showing 1 to 2 of 2 (1 Pages)