Argan Oil for Healthy Skin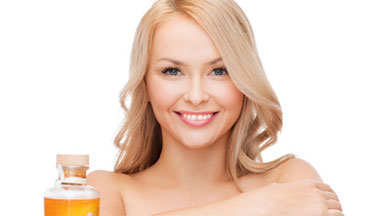 For in-depth articles about Argan Oil for skin please click on the images below to read articles on our main web site at www.arganoildirect.com.

Pure Argan oil is naturally rich in bio-active nutrients that improve skin condition and protect against signs of ageing.
With regular use Argan Oil will leave skin feeling and looking healthier.
Argan Oil and it is very easy to use and is applied to dry or damp skin.
To use Argan Oil on delicate areas, such as your face, warma few drops of oil in your hands. Massage this gently into your skin using fingertips. Continue until the Argan Oil is absorbed.

For areas, such as legs or hands, use more and apply with the palm of your hand massaging in until absorbed.

For a more intensive treatment for lines or wrinkles appear you can apply a second treatment time. Star using Argan Oil on the areas where you wish to reduce the signs of lines or wrinkles or where skin is dry or damaged.
The most popular way to use Argan Oil is an overnight skin treatment where it is left on overnight.

Argan Oil is also an excellent moisturier for the treatment of skin conditions such as Eczema, Psoriasis, Dry Skin and Acne.