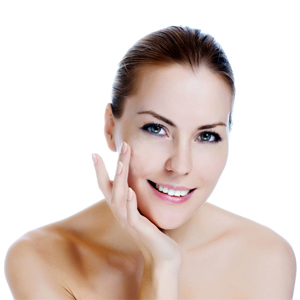 How to Use Argan Oil
The Applications and Uses of Argan Oil
Argan Oil is used in Morocco for skin care and hair treatments. Culinary Argan Oil is also used for cooking and its many medicinal benefits.
This article gives an overview of the the range of conditions for which Argan is said to be useful for. Get our tips on the best way to use your Argan Oil by following links to more detailed articles.
Popular Uses of Moroccan Argan Oil
i An Anti Aging Treatment for skin and hair ( traditional ) – cosmetic Argan Oil  external use
ii Difficult dry skin conditions such as eczema,burns and sun damage – cosmetic Argan Oil external use
iii Anti Cancer properties – internal use
iv Relieve Arthritic pain  – Cosmetic Argan oil and Culinary Moroccan Argan Oil internal and external use
v Reduce Blood Cholesterol Culinary Moroccan Argan Oil internal use
Cosmetic Argan Oil
Skin Moisturiser & Massage Oil
Argan may be used in its pure oil form or can be combined with a high quality base cream. In all cases the oil should be applied to clean skin. It can be used on the face or whole body. Apply sparingly and rub/massage the oil into the skin. The oil should quickly be absorbed and leave no oily residue.
Sun Bathing and Anti Ageing Tanning treatment
It has been found that Argan Oil can have an more rapid effect when used as a "base coat" when sunbathing. The Argan Oil can be applied to the skin, massaged in and then the Sun-Screen of your choice applied.
It appears that the warming and UV effects of the sub help the oil to penetrate and enhance its conditioning of the skin.
Eczema, Acne Psorisis and Dry Skin Conditions
Difficult skin conditions such as these often benefit from Argan Oil skin care. In such cases it may be beneficial to take the eating for of the oil in combination with the external use of the oil. Note that oils very often generate a "heat" like effect on the skin. Our feedback suggests that the oil is effective if used on an eczema condition when the skin is starting to heal and is unbroken. If the skin is cracked or red the external application of the oil may not prove helpful.
Guide to using and applying Argan Oil for Skin
Culinary Argan Oil
Eating Argan oil is not used in place of Olive oil for high temperature cooking and frying but may be used for medium heat applications such as pan frying ingredients. In Morocco Argan Oil is used within cooking primarily for its roasted nutty flavour.
Argan is most commonly used in Morocco as a kind of butter. It is eaten by dipping bread into the oil and eating. This would be done with an Moroccan style of loaf which is a think domed bread.
Read a selection of Argan Oil Recipes here
Culinary Argan Oil also has a wide range of health benefits for cardiovascular problems, cholesterol, arthritis and more.
Click here for a list of articles about culinary Argan Oil for health