"Argon" Oil
What is Argon Oil?
Argan Oil and Argon Oil
Argon Oil is simply a mis-spelling of Argan Oil.
If you have been searching to learn about the benefits of "Argon Oil" hopefully you will not have come across any websites selling a product labelled "Argon".
In fact if you find companies or websites advertising "Argon Oil", incorrectly spelt , they are probably best avoided. After all if they have not checked that the name of their product is spelt correctly what chance is their that it is genuine Argan Oil?

Natural Sunscreens and the truth about Essential Oils SPF values
The Truth About Red Raspberry Seed Oil and Essential Oils to Protect  Skin from the Sun's UV Rays
Much is claimed about the SPF of oils like Red Raspberry Seed Oil, Grapeseed Oil, Jojoba Oil, Carrot Seed Oil and others.
Many essential oils are now used in natural sunscreens based on claims that they offer natural SPF UV protection. Research that recorded very high SPF values in their tests is widely quoted on websites. It is used to support the natural sun-screen products on offer.
The benefits of… Continue reading →
Order Confirmation.
Thank you for placing your order with us.
You should shortly receive confirmation emails for your payment from Pay Pal and another email from us with links to download your free eBooks.
If you do not see these emails then please be sure to check any spam folders you may have and add our email address to your "approved senders" or contacts list.
You can always get in contact at any time if you have any further questions about our products or your order.
Regards
Malika
Prickly Pear Cactus Seed Oil
Pure Opuntia Ficus Indica Cactus Seed Oil
– What is Prickly Pear Cactus Seed Oil?
– How is a Genuine Pure Cactus Seed Oil Made?
– What the Benefits of Prickly Pear Seed Oil?
– How to Use Prickly Pear Cactus Seed Oil
– What Does Prickly Pear Seed Oil Smell Like?
– Cactus Seed Oil FAQ's
Moroccan Prickly Pear Cactus seed oil is known by many names. Prickly Pear seed oil, Berber Fig Seed Oil, Prickly Pear Cactus Seed Oil, Cactus Pear Oil and even Moroccan Cactus Oil. These are all simply names for the same… Continue reading →
2.20fl oz Pure Argan Oil
100% Argan Oil
Money Back Guarantee
Certified Organic
Free Delivery
In Stock
2.20fl oz Argan Oil


Members Only Offer $19.96

$14.97




FAST & FREE Worldwide Delivery



Argan Oil – New Members Offer
Welcome to Argan Oil Direct.
You Will Receive Your e_Booklets Soon. If You Can Not See Them In Your Inbox Please Check Your Spam Folders or Click Here To Contact Us.

Below you will find a special offer only available to our new members.
After closing this page it can only be accessed again through the link in the email you have… Continue reading →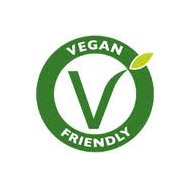 Is Argan Oil Vegan Friendly?
The Use of Goats and Camels in the Argan Oil Production Process
We have often be asked "I have heard that Argan Oil is made by using goats. Is Argan Oil a Vegan friendly beauty product?"
There is a lot of uninformed opinion about all aspects of Argan on many of the new web sites selling Argan Oil so what is the truth about Vegan Cosmetics and Argan Oil production?
It is true that in the past goats had been part of the production process but this has not been so for a long time.… Continue reading →
Argan Oil & the Moroccan Berber Women's Cooperatives
How Argan Oil is Made & the Fair Trade Cooperative System.
The story of how family groups come together to form Argan oil cooperatives owned entirely by Berber women to make Argan Oil and of how one Moroccan university professor's interest in the economic preservation of the Argan tree has resulted in improvements in health and education for the Berber women as well as increasing their income by more than ten times in as many years.
Who owns the Argan Trees
Argan Oil has been made for hundreds if not thousands of… Continue reading →
How is Organic Argan Oil Certified?
The organic inspection and Moroccan Argan Oil organic certification bodies
Firstly, the good news is that really all Argan Oils are grown organically. The Berber foresters who tend the Argan trees have little interest or knowledge of pesticides and fertilisers. They do not have the financial resources to spend on agricultural chemicals even if they saw a reason to use them.
If you are looking to buy certified Argan Oil you can click here to visit our online store. To learn more about the certification bodies and organic certification read on.
What is Argan Oil made from?
The Argan Oil Production Process
Argan is made from the fruit Argan tree. Argan fruits ripen around June or July when they are bright green/yellow. The fruits are almond nut sized and ovoid. At harvest time communities come together to pick the precious fruits from the trees and collect any that have dropped onto the ground.
Inside of the fruit there is a milky pulp, covered by a thick peel. This covers a very hard shelled seed which is the Argan nut. The Argan nuts contain up to three oil rich white kernels from… Continue reading →