Argan Oil Recipes
Recipes Using Moroccan Organic Culinary Argan Oil
On this Page
● How to Cook Moroccan Berber Bread
● Toubkal Ice Cream Recipe
● Seffa Medfouna – Vermicelli Desert with Almonds, Cinnamon & Argan Oil
● Traditional Moroccan Almond, Culinary Argan Oil & Honey Spread
● Grilled Goats Cheese Salad with toasted Almonds & Argan Oil
● Amalou with Argan Oil
● Mozzarella & Tomato Salad with Argan Oil Dressing
● Hummus with Culinary Argan Oil
● Moroccan Red Lentil Soup
● Moroccan Bissara – Dried Pea Soup… Continue reading →
Omega Fatty Acids for Cardiovascular Disease, Heart Attack, Strokes & Cholesterol Omega-3 fatty acids from Fish Oils VS Plant Oils
A recent review of the effectiveness of Omega-3 fatty acids at reducing heart disease by two groups of scientists have concluded that getting Omega-3 from plants products, such as Culinary Argan Oil,
had the most significant and measurable effect. But what about fish oils?
Omega Fatty Acids and Disease
Our bodies need the right kinds of fat is. Saturated fats in meat, dairy and processed foods are strongly linked to high blood cholesterol and cardiovascular diseases.
Unsaturated and polyunsaturated fats… Continue reading →
Argan Oil Recipes 2
Organic Eating Argan Oil Recipes

Amalou with Argan Oil
Mozzarella & Tomato Salad with Argan Oil Dressing

Argan Oil for eating has a golden brown colour. To produce this oil the Argan nut kernels are toasted before pressing to give the oil its delicious nutty flavour. Argan Oil is an extremely healthy natural oil with twice the Vitamin E content of olive oil and many other healthy vitamins and nutrients.
Argan Oil is used in meals for its flavour rather than as a frying oil like Olive oil. It is a versatile oil that can used… Continue reading →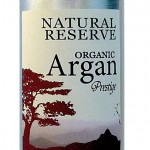 The World's Healthiest Culinary Oil
Culinary Argan Oil for eating and Health
Culinary Argan Oil is a golden brown colour and is used for cooking and eating.
To produce Moroccan Culinary Argan Oil the Argan Oil Nuts are lightly roasted before pressing. This gives the oil produced its golden brown colour and delicious nutty flavour. Many health benefits are also claimed for culinary Argan Oil most interestingly its role in reducing cholesterol.

Culinary Oil in particular should be as fresh as possible to preserve the great taste. This is why we ensure that none of our oil is more… Continue reading →