The Amazing Benefits of Plant Sterols for Skin
Plant sterols in our diet and topical creams, such as Argan Oil, have amazing effects on the health of your skin.
They occur in foods and once ingested are processed into substances that protect our skin from aging and regulate many other important functions our body.
So, a healthy supply of phytosterols is essential if you want to maintain a healthy and youthful looking skin.
What are Plant Sterols?
Plant sterols are common in our foods.
The most important sterols are beta sitosterol, campesterol, and stigmasterol. All of which… Continue reading →
The Top 14 Natural Oils for Skin
The traditional use of natural oils in cosmetics
Ancient societies discovered the benefits of essential oils for making skin care treatments to protect their skin. The benefits of Moroccan Argan Oil and Cactus Seed Oils and natural clays are still enjoyed by the Berber women of Morocco today. It is only now are people in the "more advanced" regions learning the benefits of natural oils for use in skin care.
Here is our list of the best natural oils to combine with Argan as a carrier oil to create skin-healing oil blends
10 Natural Oils & Herbs that Stimulate Collagen Production

Collagen makes up around 74% of our skin and it is collagen that holds us together.
The most popular active ingredient in commercial products is Retinoids.[36] They can increase skin thickness. Unfortunately they also thin the stratum corneum the barrier which holds in moisture causing Xerosis – dry skin. They were also found to decrease Ceramide levels in living skin which are essential for making collagen![33] ( Ponec & Weerheim 1990 )
In other words Retinoid creams can lead to dry skin and lower collagen production – in other words aging!… Continue reading →
Moroccan Rhassoul Clay – The Ultimate Guide

A natural Shampoo, cleansing and conditioning treatment for skin and hair.
What is Rhassoul Clay?
Rhassoul clay, also spelt Ghassoul Clay ,is a wonderful, natural product, mined for over 1400 years from deep within the Atlas mountains of Morocco .
What is Rhassoul Clay Good for?
In Morocco Rhassoul clay and is an essential, natural and gentle beauty product that every women will take to the Hammam.
Moroccan Rhassoul clay is used for:
> A natural shampoo to wash and condition hair. It is a wonderful hair cleansing shampoo and… Continue reading →
Argan Oil & Ways to Reduce Wrinkles
1. Quit Smoking
Finally some good news for all you smokers – and another good reason to quit. You could start looking 13 years younger!
Smoking is known for its negative aging effects on skin. But the good news is that a 2010 study in the journal Skinmed showed a reversal of skin age of up to 4 years younger than biological age.
Researchers followed the over a period of 9 months, were followed by a team of dermatologists, psychologists and nutritionists.
Researchers measured skin lines, vascular problems, age pigmentation, elasticity and texture… Continue reading →
Argan Oil for Stretch Marks?
Argan Oil is the best natural product to use for removing and preventing stretch marks.
There are many reasons for the appearance of stretch marks, such as pregnancy, weight gain, puberty, a health condition, body building or excessive use of corticosteroid medication.
In all cases stretch marks are caused by the same problem – extensive stretching of the skin over a short time.[1]
On this Page
● Is Argan Oil Good For Stretch Marks?
● Preventing Stretch Marks
● Argan Oil During Pregnancy
● Stretch Marks and Body Building

Argan… Continue reading →
Argan Oil for Tanning
How to protect against skin damage and ageing with Argan and Exotic Oils
Every year millions of cases of melanoma are diagnosed. Globally the highest rates occur in non-indigenous "white skinned" races living in hot cliimates. The greatest problems occur in countries such as New Zealand and Australia occupied by European emigrants. However, sunlight exposure increases vitamin D levels which are proven to have very beneficial healthy effects. [2] So at what point does sun tanning and exposure to UV light become a problem?
Sun Burn and It's Role in Skin Cancer
Research appears to show… Continue reading →
Argan Oil for Dry & Winter Skin
In winter take extra care to protect your exposed skin.
Dry winter winds, over heated homes, hot workplaces dehydrate the skin.
This is where Argan Oil can help providing a natural barrier to weather.
It locks in moisture to prevent irritation that can develop into a bigger problem.
Winter Use of Argan Oil
A little Argan Oil goes a long way.
So it is economical enough to use for the whole body, for hands and lips.
It has a soothing, nourishing and protecting effect on skin.Argan Oil helps stimulate cell renewal to heal… Continue reading →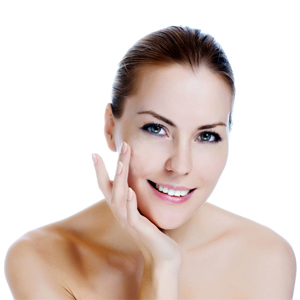 Argan Oil for Skin Care
Pure, Organic Argan Oil Moisturiser Anti Ageing Serum
Argan Oil has long been used as an Anti Aging skin treatment in Morocco and has now gained international recognition its rejuvenating  and Anti Aging effects. Both Cosmetic and Culinary oils are high in Anti-oxidants, Vitamin-E, Linoleic Acid ( the active ingredient in Evening Primrose Oil) as well as anti-inflammatory Saponins and a number of phytosterols.
Cosmetic Argan Oil is a light yellow colour can be used in many ways. It is most popular use is as a powerful natural skin moisturiser and nutrient. It forms an excellent foundation for…
Continue reading
Argan Oil & Making Natural Skin Care Products
Making your own personal care products is not only simple, cheaper and better but is also fun.
On this page you will find a range of simple to make natural cosmetics that cover most personal care needs.

On this Page
● Anti Ageing Skin Cleanser
●  Skin Cell Stimulator and Cleanser
●  Wrinkle Beating exfoliators
●  Skin Firming Face Rinse
●  Home Made Argan Oil Face Mask
Skin Cleansers
Most commercial soaps that you will find in a supermarket are harsh and very drying for skin. Pure Argan Oil is great… Continue reading →