16 Argan Oil & Recipes for Healthy Hair & Regrowth
Natural Treatments to Boost Hair Strength, Volume & Shine
Natural hot-oil treatments with oils like Argan, nutritional supplements and herbal rinses are a great and natural way of improving hair volume, strength and shine as well as promoting healthy growth.
Whether we suffer from visible hair loss or not the number one priority to keep hair look great is to maintain volume and prevent hair loss in the long term. To achieve this and banish frizz, split ends, dandruff and scalp problems for good we need also to combine diet and lifestyle changes with external conditioning treatments.
16 Nutrients, Herbs & Stimulating Tonics for Healthy Hair
1. Argan oil is known for its revitalizing action on the hair. Importantly at its root Argan oil prolongs the life of the hair and because it stimulates the production of keratin, an essential constituent of hair.
2. Juniper Tonic & Dandruff : Even a common condition like dandruff can be a cause of hair loss so be sure to treat any unusual problems of the scalp.  A very effective hair tonic can be made from Juniper. Use a mixture of 10 drops juniper oil to 1 ounce jojoba oil and apply to scalp to promote hair growth and to eradicate dandruff. Allow to remain on scalp for 15 minutes to half an hour, then shampoo as usual.
3. Alopecia Areata: When lavendar oil is applied to the scalp combined with thyme, rosemary, and cedarwood oils. Some evidence exists that this combination could improve hair growth upto 44% after 7 months of treatment. [1]
4. Indian Herbal Stimulant: Mix 2 tablespoons of amla (Indian gooseberry), reetha (from the soapnut tree), and shikakai, which comes from a shrub native to India. Add egg and form a paste. Apply on scalp and massage throughout hair. Let sit for 25 to 30 minutes, then rinse and cleanse with a mild shampoo. Try this 3 times per week for one month to help hair regrow naturally.
5. Saw Palmetto: has been used to treat hair loss for decades. It is the primary active ingredient found in the vast majority of natural hair loss remedies and may help hair regrow naturally. This may be because Saw Palmetto helps reduce the DHT hormone levels in the body that can cause the hair loss.
6. Stinging nettle: One of the most common herbs used in traditional folk medicine, is said to help regrow hair.
7. Gotu kola: This popular herb is available in its natural form at many health food stores for hair growth.
8. Ginseng: This Chinese herbal medicine is said to rejuvenate the scalp, increase blood flow, and help regrow hair.
9. Fo-ti: Also known as He shou wu (Chinese for "black-haired Mr. He"), this herb has been consumed as tea or in herbal medications to help increase hair growth and reduce hair loss.
10. Vitamin A: Essential for hair growth, but too much vitamin A can actually cause hair loss, so be sure to take no more than 100,000 IU each day. And try natural food sources such as mango, orange, carrot, sweet potato, and squash.
11. Vitamin B boosts the production of hemoglobin, which helps the scalp receive enough oxygen to stay healthy and promote hair growth. Be sure to consume potatoes, bananas, garbanzo beans/chickpeas, chicken breast, oatmeal, pork loin, and roast beef.
12. Folic acid: Found in collard greens, lentils, garbanzo beans/chickpeas, papaya, peas, and asparagus, folic acid contributes to natural hair regrowth.
13. Vitamin E: This  helps blood circulate to the scalp and improve hair growth, can be found in most cereals, almonds, safflower oil, corn oil, and soybean oil. Argan Oil is super-rich in vitamin E and can also be taken in Culinary Oil form.
14. Vitamin C: Required for the healthy development of collagen, which is necessary for growing strong hair. Enjoy kiwi fruit, guava, red peppers, and oranges.
15: Exercise. Daily exercise improves circulation throughout your body, including your scalp, which can result in faster hair growth. Be sure to get your heart pumping at least 3 to 4 times each week.
16. Argan oil: Known for stimulating the production of keratin and helping to create a healthy growing environment. This is why Argan Oil is included in many hair products such as hair conditioners and shampoos. However, for the only way to get the full benefits of Argan Oil is by using the more potent pure oil or our special. Hair Magick Blend of Natural Oils, for a direct action on the hair roots and shaft.
To Learn about natural treatments for hair loss prevention scroll down for a list of related articles about Argan Oil for hair.
Buy Argan Oil & Natural Oils for Hair
Buy pure Argan Oil or our more potent pure oil treatment Hair Magick from our web store.
You can also buy directly from this web pages below using the add to cart buttons.
If you are buying pure Argan Oil for hair treatments we recommend to choose "Pure" Argan Oil which is deodorised..
All prices that you see include Free Delivery Worldwide.
Article References
[1] Hay IC, Jamieson M, Ormerod AD. Randomized trial of aromatherapy. Successful treatment for alopecia areata http://www.ncbi.nlm.nih.gov/entrez/query.fcgi?cmd=Retrieve&db=PubMed&list_uids=9828867&dopt=Abstract
Argan Oil for Hair Articles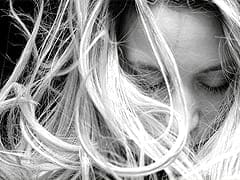 Argan for Hair Loss

Natural Oil for Hair

Argan Shampoo

Hot Oil Treatments

Rhassoul Shampoo